Discover Your Calling
Who are you called to become? What were you created to do? These are questions that Trevecca can help you answer. With more than 80 undergraduate majors, 25 master's programs and three doctoral degrees, as well as specialist and certificate programs, you can find your passion here. This is a place where your dreams become your purpose and your hopes for the future begin to take shape. Since 1901, Trevecca has been walking alongside students as they embrace their callings, fostering a holistic education that goes beyond the classroom and reverberates through their lives long after graduation.
Start Here

Find Your Degree

Whatever your talents and interests, we offer a field of study where they can be used and developed. Let's find the program that can lead you to your calling!
Homecoming 2022
NOVEMBER 3-5, 2022
There is something for everyone at Homecoming this year. From treasured events to new opportunities for learning and remembering, this is the year to come back home to the Hill!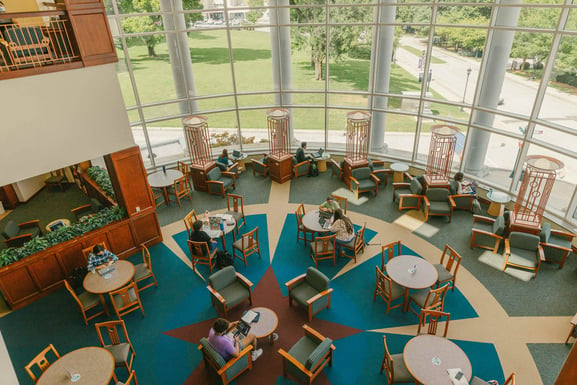 Featured
Fortune Ranks Trevecca's Online Doctorate in Leadership Third in the Nation
In regard to what sets top doctoral programs apart, Fortune writes, "The best Ed.D. programs have a top-notch curriculum taught by world class professors." Trevecca has achieved that distinction, coming in just behind Vanderbilt University and Drexel University.
Read More

September 2, 2022 | Faculty
Tillman Selected as Trevecca's Social Work Director of Field Education
Ariell Tillman was named social work field director for Trevecca in Nashville.
Read More
September 1, 2022 | Mission
Schofield Helping to Extend Chaplaincy Services for Nontraditional Students at Trevecca
The chaplain's office at Trevecca in Nashville is expanding spiritual services and support for non-traditional students, with the help of Associate Provost for Mission Excellence and Reconciliation Dr. Terrence Schofield.
Read More
View All
Statement of Non-Discrimination:
Trevecca Nazarene University admits students of any race, color, national and ethnic origin to all the rights, privileges, programs, and activities generally accorded or made available to students at the school. It does not discriminate on the basis of race, color, national and ethnic origin, physical handicap, or sex in the administration of its educational policies, admission policies, employment policies, scholarship and loan programs, athletic and other school-administered programs.