Discover Your Calling
Who are you called to become? What were you created to do? These are questions that Trevecca can help you answer. With more than 75 undergraduate majors, 19 master's programs and three doctoral degrees, as well as specialist and certificate programs, you can find your passion here. This is a place where your dreams become your purpose and your hopes for the future begin to take shape. Since 1901, Trevecca has been walking alongside students as they embrace their callings, fostering a holistic education that goes beyond the classroom and reverberates through their lives long after graduation.
Start Here

Find Your Degree

Whatever your talents and interests, we offer a field of study where they can be used and developed. Let's find the program that can lead you to your calling!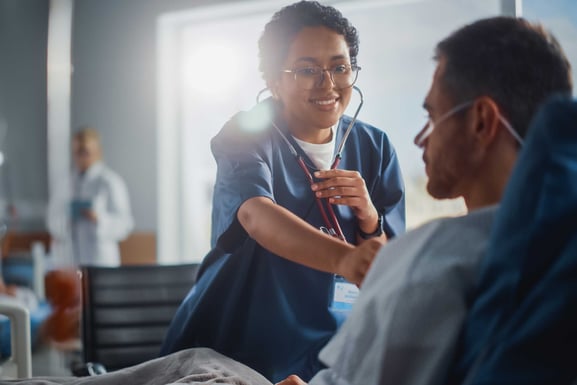 Featured
Trevecca Announces Plans to Offer Bachelor's in Nursing
Trevecca has announced plans to add a four-year bachelor's degree in nursing, pending SACS approval.
Read More

June 9, 2023 | Student Life
A Chosen Experience: My Journey Behind the Scenes of a Major TV Series
Naomi Nekrasov was one of eight film students who headed to Texas to visit the set of the groundbreaking television series, "The Chosen."
Read More
June 8, 2023 | Academics
New Dual-degree Leadership Pathway Combines a Master's and Doctorate in One Program
Trevecca's dual-degree pathway in leadership allows graduate students to earn both a master's and a doctorate in one 27-month program.
Read More
View All
Statement of Non-Discrimination:
Trevecca Nazarene University admits students of any race, color, national and ethnic origin to all the rights, privileges, programs, and activities generally accorded or made available to students at the school. It does not discriminate on the basis of race, color, national and ethnic origin, physical handicap, or sex in the administration of its educational policies, admission policies, employment policies, scholarship and loan programs, athletic and other school-administered programs.