Apply Your HOPE Scholarship to Graduate School
Did you know the Tennessee HOPE Scholarship can be used for up to five years, and can be applied to a master's degree once you've earned your bachelor's?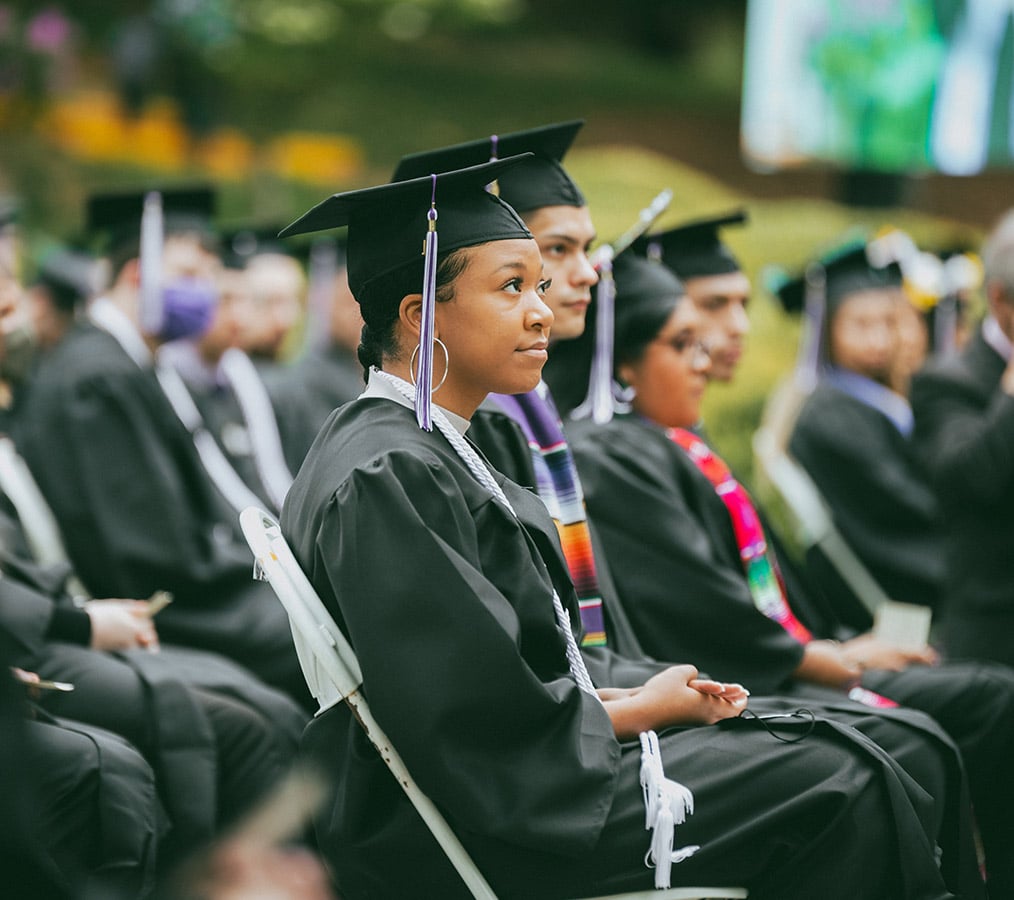 At Trevecca, your extended HOPE Scholarship means huge savings on a master's degree that's already a great value. Here are some details about how you can benefit, depending on where you are in your education journey.
If you are a Tennessee resident who hasn't started college yet, some advance planning could help you save as much as 75 percent or more on tuition for a master's degree from Trevecca with a HOPE Scholarship. Here are the steps you'll take:

Qualify for the Tennessee HOPE Scholarship by earning a minimum 3.0 GPA from a qualifying high school, or a 21 on the ACT.

Use your HOPE Scholarship! If you don't apply these funds as you start college, or if you allow them to lapse at any point, you won't be eligible to receive them later––including the period when they could be applied to graduate school.

Finish your undergraduate degree in three or three and a half years, with enough time left to complete your master's degree within the five-year window. Most of Trevecca's master's degrees can be completed in 18 months or less.
Apply your HOPE funds to your Trevecca master's degree. While the length and cost of degrees vary, in many cases this can cover 75 percent or more of your tuition costs as long as you finish by the end of your fifth year of college.

Even if you don't complete your undergraduate degree early, you can still use the HOPE Scholarship on a master's degree until it expires after five years. For example, if you used HOPE funds for four years of college and then one year of graduate school, your graduate tuition would be discounted for that one year, so in most cases you'd only pay full tuition for one additional semester of a master's degree.
College Students Already Receiving a HOPE Scholarship

If you're in college and utilizing a HOPE Scholarship, you can take advantage of the extended eligibility and use your scholarship for a total of five years. This means if you complete your undergraduate degree in less than five years, you can start on your master's degree and apply HOPE funds to the portion of your graduate degree that can be completed within the five-year window.

In many cases, you'd be saving up to 50 percent or more on a master's degree at Trevecca, depending on the length and cost of the program and the time remaining on your HOPE Scholarship.

To receive this benefit, the first step is to continually renew and use your HOPE funds during every semester of college. If you allow the scholarship to lapse at any point, state regulations stipulate that you can't use it anymore––or apply it to a graduate degree.
Explore Our Master's Degrees
Take the next step in your academic journey by exploring our wide range of master's degrees.