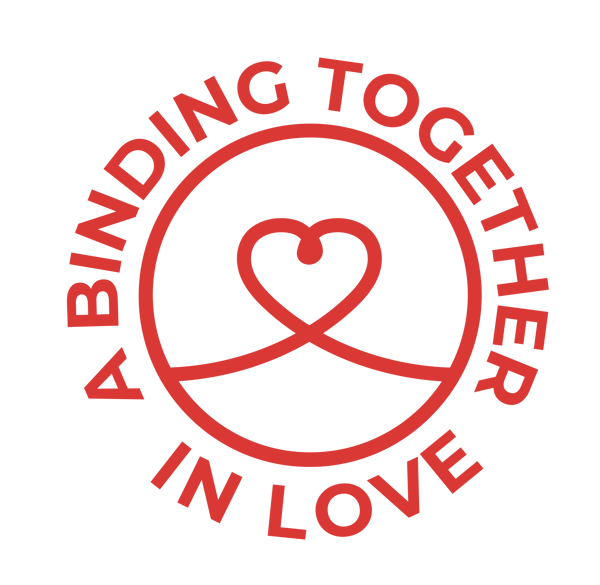 This Semester in Chapel
Chapels are a time for the TNU community to gather for prayer, worship, bible teaching, and exploration of a life of faith in Jesus. This time is important for the formation of Trevecca both corporately and as individuals.
Our theme for the year is "A Binding Together in Love" where we will be exploring the unique bond created when people are brought together in Christian Community. In a society in which loneliness has become an epidemic, we believe the nature of the covenant community that exists at Trevecca can play an important role. Our hope is that this year can be a time of leaning into the goodness of the God who makes and keeps covenants, reconciles us together in Christ, and gives every person a home in him. Our theme verse for the year is Romans 12:5, "So we, though many, are one body in Christ, and individually members of one another."
We encourage you to engage as often as you can to be a part of what God is doing in these spaces. As a reminder, chapel is viewed as an important part of the learning/formation environment at Trevecca. Like classes, there is an attendance requirement for chapel. This year we are instituting a tiered approach to chapel credits.
Freshmen/Sophomores - 24 Credits Required
Juniors/Seniors - 20 Credits Required
Part-time Students (6-11 hours) - 12 Credits
NOTE: We are discontinuing the COVID-era Virtual Chapel option this semester. There still may be a limited number of other virtual chapels, but these will simply count for normal chapel credit.
Students will have around 48 opportunities to earn your 24 credits this semester through the following offerings:
Monday Evenings @6pm – These chapels are typically student-led and take place in the Boone Convocation Center.
Tuesdays/Thursdays @9:30am – These chapels will also take place in Boone and will feature a lineup of the University Chaplain and other guest speakers from on and off campus. In-person overflow space will be available for the first month of the semester in the Benson Auditorium once we hit capacity in Boone. You can see the full chapel schedule here or on your iAttended app.
Spiritual Deepening Week – September 18-21 will be set aside for Spiritual Deepening with additional services. Our speaker for that week will be Dr. Keegan Lenker, pastor of Gig Harbor Church of the Nazarene in Washington and member of the Fuller Youth Institute.
Frequently Asked Questions
Will I be required to attend chapel this semester?

Yes. Please see the requirements above.
How do I earn credits for chapel?

You must attend chapel, or other approved events (Dialogue Series, Selected Service Projects, etc...), in-person and receive credit through your iAttended app. Download the iAttended app and login with your @trevecca.edu e-mail address using the Microsoft Exchange option. Be sure to enable notifications and Bluetooth. Each chapel will require you to "check-in" using one of two options through the app on your phone (QR/Text Code, Exit Scan). Information about your progress, the chapel schedule, and other relevant chapel information will be available in the app.
What happened to the Virtual Chapels we used to be able to earn?

The Virtual Chapel format was a COVID-era mitigation strategy to keep attendance at chapels manageable and create options for large numbers of students facing quarantines. Due to the reality that the pandemic has officially ended, the confusion around the program, and the fact that these virtual chapels did little to serve the goal of bringing our community together in worship, prayer, and study of scripture, we have chosen to discontinue this option. There still may be a couple of virtual chapels each semester, but these will simply count for regular chapel credit. Additionally, there are other new formats that better serve the purposes of chapel and the spiritual life of the university (i.e. Service Projects, Dialogue Events, etc...)
I heard service projects are available for chapel credit this semester. Is that right?

That's correct! This year we are implementing a trial program where officially planned service projects (through SGA) can count for up to two of the required chapel credits. There will be five opportunities each semester for students to participate. See iAttended for details.
I have a question about chapel attendance.
I have a question about chapel in general, or want to participate in chapel worship (instrument, singing, reading scripture, other creative elements, etc…).

Please click the button at the top of this page to apply for a volunteer worship position. Contact Erik Gernand for other general questions about chapel.
Will there be an exemption process if my circumstances make it difficult for me to make it to the required number of chapels?

The exemption process can be accessed at our Spiritual Life SharePoint site through the first two weeks of the semester only. There are very few reasons an exemption will be approved (work and busy schedule will not receive exemptions). Please understand that chapel is an important part of the experience at Trevecca, and we expect students to attend. Questions about exemptions can be directed to Dean Lilienthal.
Will there be fines/suspensions for chapel non-participation?

Students not completing their required number of chapel credits will be subject to a series of fines (as outlined in the Student Handbook) and/or chapel probation. Continued chapel non-participation over the course of more than one semester could result in suspension. Please see the Student Handbook for an outline of this process.