The J.O. McClurkan Scholarship
The J.O. McClurkan Scholarship is a full-tuition scholarship for students who exemplify high academic success as well as leadership and service. Recipients of this award will have demonstrated hard work through their high-school careers and will have touched the lives of others through different areas such as community service, leadership opportunities, extra curricular activities and more.
The McClurkan Scholarship Day for Fall 2023 applicants will take place on March 3, 2023, and is invitation only. The deadline to apply for McClurkan has been extended to February 24th, 2023.
The History of the Scholarship
The J. O. McClurkan Scholarship is a full-tuition scholarship in honor of Trevecca's first president, Reverend J. O. McClurkan. Rev J.O. McClurkan served from Trevecca's beginning in 1901 until his death in 1914. Recipients of the full-tuition scholarship embody the spirit of Rev. McClurkan which is best described by the simple phrase, "He Lived for Others."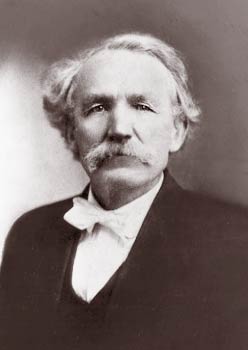 How to Apply
To apply for the J. O. McClurkan Scholarship, students must have a 29 or higher on the ACT (1330+ SAT) and a 3.5 or higher GPA (unweighted). ACT Superscores and SAT Score Choices will be accepted for this scholarship. Students must all apply to the university and submit the McClurkan scholarship application. Top applicants are then invited to interview this upcoming spring.
The top candidates will be invited to campus for the McClurkan Scholarship Day. As we celebrate the academic achievements of these hard-working, driven, high-achieving students, we also give them the chance to experience the campus and interact with fellow scholars. Students who are invited and attend will have the opportunity to meet one-on-one with professors in their intended field of study, tour the campus with current students, and interview with Trevecca's Academic Deans and members of the President's Cabinet. This V.I.P day is tailor-made for these exceptional students.
Being selected to compete at McClurkan Scholarship Day enters students into the prestigious category of "McClurkan Scholar." These individuals are the best and brightest, and as such McClurkan Scholars have opportunities afforded them that are unique to their status. Additionally, McClurkan Scholars receive special recognition at the time of graduation from Trevecca. These are the elite academic students within the university.
Scholarship Information
Full tuition
29+ ACT Score (1330+ SAT)
3.5+ GPA (unweighted)
Apply to Trevecca and submit McClurkan application
Scholarship Day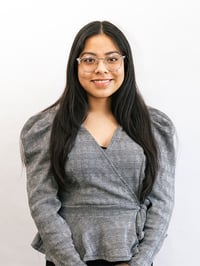 Sherlyn Blanco Martinez
Intelligent, determined, and motivated are words used to describe Sherlyn by her high school teachers. Martinez, who is from Franklin, TN, moved to the United States when she was just eight years old. She had to learn to adapt to a different culture quickly. A leader among her peers, Martinez serves as the President of Latino Achievers, Vice President of Habitat for Humanity, and a member of the National Honor Society. She hopes to be an innovative leader for future generations. She plans to major in Business Administration in Community Development at Trevecca. After graduating from Trevecca, she dreams of opening her own restaurant.
CarolAnn Stockton is from Byrdstown, Tennessee. From a young age, CarolAnn discovered her passion for the medical field. She has walked through difficult seasons of caretaking for various family members which has solidified her calling to become a medical professional. She has been the class president at her high school for the last two years, is a worship leader at her church, involved in theatre performances, and has job shadowed at a medical center for two years. In her free time, she has a heart for volunteering through tutoring, is a singer and actress for Precious Princess Parties, participates in local charity races, and is a T-Ball coach. Her passion is to become a Physician's Assistant and plans to major in the Pre-PA Pathway at Trevecca.
Timothy Weeks is from Kokomo, Indiana. He is involved in various leadership roles, activities, clubs, and sports. Most notably, he is one of the presidents on the IHSAA State Student Advisory Committee. To note a few of his well-rounded accomplishments, he is the student body vice-president, the president for the choral department and drama club, football and track team captain, and is involved with show choir and musicals. Timothy is very involved in his church and serves others through leading small groups and playing on the worship team. He has a passion to become a pediatrician and plans to major in Biology at Trevecca.