online
graduate
Library & Information Science
The Master of Library and Information Science equips you to work as a librarian in grades K-12 and to collaborate with teachers and students to promote research, literacy and technology skills. The program allows you to add a librarian endorsement to an existing teaching license or to earn a full degree in library and information science.
Program Benefits
Complete your degree online in 15 months with no residency requirements.
Take only one class at a time with all materials delivered to you.
Complete your program with a supportive cohort of students working toward similar goals.
Enjoy the collaborative learning environments fostered by our small class sizes.
Learn from faculty who possess the highest degrees in their fields and have relevant and valuable real-world experience.
What to Expect
As a student in Trevecca's Master of Library and Information Science program, you'll be part of the only library science program in Tennessee that is nationally recognized by the American Association of School Librarians and the Council for Accreditation of Education Preparation. This degree doubles as a full MLIS degree program and a librarian endorsement for licensed teachers, transforming classroom teachers into school library leaders in technology, instruction and information specialization.
During your 15-month online program, you'll gain the skills you need to serve as a librarian in grades K-12. You'll take part in coursework and project-based learning that teaches you how to think outside the box, create engaging content and instruction, employ effective research practices, integrate emerging technologies and promote literacy.
Why Choose Trevecca?
Founded in 1901 and a leader in online education for more than two decades, Trevecca helps students discover and pursue an individual calling by providing innovative instruction; cultivating a supportive, Christ-centered community; and establishing relationships that open doors.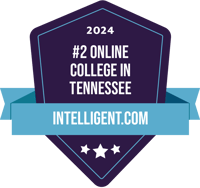 Recognized nationally and locally for academic quality, Trevecca has earned a reputation for providing the world with servant leaders, problem solvers and difference makers. Trevecca's holistic approach to education encompasses intellectual, social, emotional, physical and spiritual growth.
As a Christian university, we offer programs that explore the ways faith intersects with your field of study. This means you'll gain your MLIS degree in a supportive, Christian community with small classes and engaged faculty members who care about you and your goals.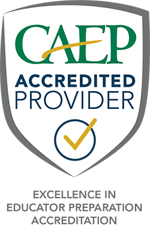 Trevecca's School of Education degree programs meet the rigorous national standards for education preparation established by the Council for the Accreditation of Educator Preparation (CAEP). CAEP promotes excellence in educator preparation through content and pedagogy, clinical partnerships and practice, candidate recruitment, progression and support, program impact, quality assurance and continuous improvement.
Course Descriptions
Get details on all the courses you'll complete as you work toward this degree at Trevecca.
Read More
Here's a look at the approximate tuition rates you could expect for this program at Trevecca, including the cost per credit hour and the total tuition expense for the full degree program. Please note that rates and fees are subject to change.
Here's a look at the approximate tuition rates you could expect for this program at Trevecca, including the cost per credit hour and the total tuition expense for the full degree program. Please note that rates and fees are subject to change.
Cost/Credit Hour

$435

Hours

30

Tuition Cost*

$13,050
*$150 Student Resource Fee assessed per course. $100 estimated book cost per course.
Admissions
Notable Alumni
Requirements
Have earned a bachelor's degree from an institution accredited by a CHEA-recognized regional accrediting agency or the Association for Biblical Higher Education. Students who do not meet these degree requirements may be conditionally accepted in accordance with the Conditional Admission Policy.
Endorsement-only program: master's degree in education
3.0 cumulative GPA for all prior coursework
Additional Required Materials
Scanned photo ID
Copy of teaching license (if applicable)
Submit proof of fingerprinting and complete successful background check
Getting Started 
Complete the online application (it's free!).
Need help applying? Read the step-by-step instructions here!
Fill out FAFSA to be considered for financial aid.
Request official transcripts from your undergraduate institution.
Complete an interview with the program coordinator and MLIS interview team.
Trevecca alumni with an MLIS degree have made an impact on the library community both locally and nationally. Outstanding graduates include:
Stephanie Ham, director of school libraries for Metro Nashville Public Schools and American Library Association (ALA) chair of supervisors of library programs.
Hannah Little, Webb School of Knoxville librarian and ALA blogger.
Becky Jackman, recent president of the Tennessee Association of School Librarians (TASL) and American Association of School Librarians (AASL) council representative.
Misti Jenkins, president-elect of the Tennessee Association of School Libraries (TASL).
Lakisha Brinson, School Library Journal 2015 "School Librarian of the Year" finalist.
Amanda Smithfield, AASL "Mover and Shaker" 2015 award recipient.
Connie Sharp, Elementary School Librarian of the Year 2015, National Board Certification.
Alice Bryant, awarded the Lulu Hampton Owen Chair of Excellence in Teaching as the middle school librarian at Harpeth Hall School in Nashville.
Career Opportunities
The United States Bureau of Labor says communities are increasingly turning to libraries for a variety of services and activities, and there will be a continuous need for librarians to manage libraries and help patrons find information. With a Master of Library and Information Science degree, you'll be able to help fill this need. Graduates of this program are well equipped for the following roles:
K-12 librarian
Teacher
Professor
Website developer
Instructional designer
Writer
Researcher
Digital developer
Curator



Course Descriptions
Get details on all the courses you'll complete as you work toward this degree at Trevecca.
---
Professional and Ethical Issues

MLI 5000

Emphasizes the importance of commitment to personal and professional growth, knowledge of a variety of cultural and philosophical viewpoints, and provision of information and materials to reflect this variety. Issues of censorship, standards for information programs, and purposes for libraries are discussed.

Credit Hours: 3
Information Technologies II

MLI 5020

Advanced understanding of technological applications including web design, social media, media production, and other library-related applications. Administrative, instructional, and ethical aspects of technology are emphasized.

Credit Hours: 3
Knowledge Environment

MLI 5030

Effective communication with library users to provide guidance in selection and use of materials and electronic media is emphasized in this course. Strategies for providing ideas and training to a variety of library media users of library and media resources are suggested. Create an organized, accessible environment that facilitates access and stimulates use of library resources and is conducive to learning.

Credit Hours: 3
Fiction/Non-Fiction Resources for Children and Young Adults

MLI 5040

Knowledge of books, media, instructional materials, and electronic resources appropriate for children, young adults, and adults are important aspects of this course.

Credit Hours: 3
Research Tools and Strategies

MLI 5050

Focuses on research skills and strategies, including evaluation and analysis of information with ability to convey to users. Understanding of traditional and non-traditional research tools and the ability to use technology for research and information retrieval and to instruct users in the use of electronic resources will be emphasized. Knowledge of books, media, and instructional materials appropriate for children, young adults, and adults are explored.

Credit Hours: 3
Knowledge Management

MLI 5060

Candidates develop and implement short and long range goals for a library information program. Personnel management procedures, development and administration of library information programs and processes, and management of instructional and administrative computer applications are studied.

Credit Hours: 3
Knowledge Leadership

MLI 5070

Leadership roles in instruction and technology are the focus. Collaboration with users on curriculum and instructional design is emphasized. Understanding of learning styles, student development, and strategies to meet the needs of diverse learners are discussed. Candidates utilize principles of web-based instruction in creating learning environments including pedagogical, technological, organizational, institutional, and ethical issues related to design, development, and delivery.

Credit Hours: 3
Instructional Design in Libraries

MLI 5075

This course explores methods for designing courses for library instruction through non-traditional methods. Candidates learn and practice how to design a course online, which includes setting up the course in an online platform, creating lessons and assignments, providing feedback in a variety of modalities, assessing, and setting up a grade book. Designing flipped classroom activities to facilitate P-12 student engagement is another method that is examined. Performance based assessment models for librarians will also be introduced and utilized as part of the assessment of coursework.

Credit Hours: 3
Collection Development and Organization

MLI 5080

Focuses on books, media, and instructional material appropriate for children, young adults, and adults. Candidates plan collection development to accommodate the needs of users, evaluate both internal holdings and external resources to select appropriate resources, explore library classification systems and cataloging resources, evaluate automation resources and systems, and gain knowledge of community and global resources.

Credit Hours: 3
Exit Assessment/E-Portfolio

MLI 5100

The e-portfolio, a web-based electronic tool provided to candidates at the beginning of the program, is considered a work in progress throughout the graduate library program. This web-based electronic tool provides the candidate powerful resources for reflecting, synthesizing, and evaluating course experiences during the duration of the program. Candidates are provided a course syllabus and framework for completing the exit assessment/e-portfolio. The culminating seminar for candidates will demonstrate learning. The seminar will include discussions, reflections, and written evidence regarding library and literacy related topics. This e-portfolio will be presented during the final semester of the program and is required for graduation. A pass/fail grading system will be used.

Credit Hours: 0
---
Professional Practice

MLI 5090

This course provides work experience in library environments under the guidance of practicing professional librarians. 100 clock hours of professional practice are required and will earn three hours graduate credit. (If the student is seeking initial certification as a school library information specialist, this requirement must be fulfilled by completing a full semester of enhanced student teaching or seeking alternative licensure for practicum.)

Credit Hours: 3
Enhanced Student Teaching

MLI 5200

A full semester of clinical practice (student teaching) with placement in two libraries of differing grade levels. It is taken by candidates seeking initial licensure as a school library information specialist.

Credit Hours: 3
*MLI 5090 and MLI 5200: Includes a required field experience. Field experiences and clinical practice provide evidence that students are learning when being taught by candidates. In order to participate in mandatory experiences, all candidates will be required to undergo a background check and be fingerprinted, at their own expense, prior to beginning the first class.
*For a complete list of courses, tracks and other relevant information, view the program's course catalog.