online
graduate
English as a Second Language (ESL)
Trevecca's Master of Education in English as a second language is designed for licensed teachers who want to teach ESL in a pre-K-12 setting, or for non-licensed individuals pursuing a career as an ESL specialist. The program offers an ESL endorsement option for those who want to gain ESL certification without the master's degree. Both the degree and the endorsement paths fully prepare students for the ESL Praxis exam required for ESL certification.
Upcoming Start Dates:
Online:

Jan. 16, 2024
Program Benefits
Complete your full degree online in 16 months or your ESL endorsement in as little as 3 months with no residency requirements.
Continue to work and focus on your other priorities while earning your degree, taking one course at a time with all materials delivered to you.
Utilize a built-in support system and complete your degree alongside others who are working toward similar goals through Trevecca's cohort model.
Learn from faculty who possess the highest degrees in their fields and have relevant and valuable real-world experience.
What to Expect
Trevecca's Master of Education in English as a second language is approved by both the Tennessee Department of Education and the National Council for Accreditation of Teacher Education. This highly respected and nationally recognized program offers the choice of a master's degree or a condensed endorsement option for those seeking ESL certification without the degree. Both the degree and the endorsement paths prepare students for the ESL Praxis exam, and graduates of the program have regularly achieved a perfect pass rate.
Those seeking the master's degree will use a curriculum with a balance of theory and application in which coursework serves a practical purpose. The curriculum covers topics like trends in education, models and methods in instruction, the impact of culture on language acquisition, assessment methodologies, and technology for language learning. You'll learn from a variety of highly-qualified, engaging, accessible faculty members who may be speech pathologists, practicing ESL teachers or members of the Tennessee TESOL (Teaching English to Speakers of Other Languages) who are on the cutting edge of ESL instruction. You'll also gain at least 30 hours of hands-on experience in a variety of ESL classrooms.
Students seeking the ESL endorsement to add to an existing teaching license can take 13 hours of relevant and engaging online coursework in preparation for the ESL Praxis exam.
Why Choose Trevecca?
Founded in 1901 and a leader in online education for more than two decades, Trevecca helps students discover and pursue an individual calling by providing innovative instruction; cultivating a supportive, Christ-centered community; and establishing relationships that open doors.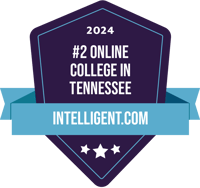 Recognized nationally and locally for academic quality, Trevecca has earned a reputation for providing the world with servant leaders, problem solvers and difference makers. Trevecca's holistic approach to education encompasses intellectual, social, emotional, physical and spiritual growth.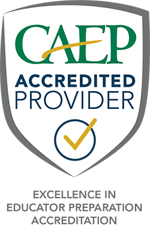 Trevecca's School of Education degree programs meet the rigorous national standards for education preparation established by the Council for the Accreditation of Educator Preparation (CAEP). CAEP promotes excellence in educator preparation through content and pedagogy, clinical partnerships and practice, candidate recruitment, progression and support, program impact, quality assurance and continuous improvement.
Course Descriptions
Get details on all the courses you'll complete as you work toward this degree at Trevecca.
Read More
Here's a look at the approximate tuition rates you could expect for this program at Trevecca, including the cost per credit hour and the total tuition expense for the full degree program. Please note that rates and fees are subject to change.
Here's a look at the approximate tuition rates you could expect for this program at Trevecca, including the cost per credit hour and the total tuition expense for the full degree program. Please note that rates and fees are subject to change.
Cost/Credit Hour

$435

Hours

30

Tuition Cost*

$13,050
*$150 Student Resource Fee assessed per course. $100 estimated book cost per course.
Program Specifics
Endorsement
Mode
Admissions
The English as a second language program is geared toward professionals who desire to become credentialed to teach in either a Pre K-12 setting or in a variety of other instructional environments. The coursework is designed to serve a practical purpose. Assignments completed, for example, can be used in the classroom. A balanced blend of theory and application is one of the reasons our curriculum is so attractive to adult learners. Instructors are quick to answer inquiries and engage with students to help them succeed. The curriculum includes teaching on topics such as trends, models and methods in instruction, the impact of culture on language acquisition and technology as it relates to language learning.
A field experience also is included as part of the degree requirement. Students will complete at least 30 hours in ESL classrooms. The field experience will include both Pre K-5 and 6-12 grade settings. Candidates will observe, assist, tutor, teach and apply what they have learned from relevant courses. Appropriately supervised teaching experience of at least one semester in a Pre K-12 ESL classroom may be substituted for the field experience.
Our faculty are experts in the field. Those who teach linguistics, for example, are speech pathologists. Others who teach content are currently working in the ESL field. Faculty members who teach coursework on the impact of culture have experiences working with diverse communities. Three faculty members currently serve with the Tennessee TESOL organization and as a result keep Trevecca on the cutting edge of what is happening in ESL instructional circles.
The entire ESL experience is highly interactive and relevant. "When I interview students at the end of the program I frequently ask what worked well for them throughout their classes," remarks Program Director Dr. Penney Carden. "Two things are always mentioned--instructors who are engaged and prompt in answering questions, and practical assignments that can be used in the students' own classrooms."
For teachers who are not yet interested in obtaining the master's degree, Trevecca offers an endorsement in ESL. To add an endorsement in English as a second language to an existing teaching license, thirteen hours of coursework and a passing score on the ESL Praxis exam are required. Our curriculum equips teachers to develop expertise in language acquisition, appropriate instructional models, curriculum design, culture, assessment, technology and linguistics.
All ESL endorsement courses are offered in an online format. The endorsement can be completed in one summer by taking two classes at a time or in two semesters (fall and spring).
We make it easy to earn your degree while focusing on one class at a time, anytime—24/7. Classes are taught online through our learning management system, Blackboard. Books and materials are delivered to your front door. And when we say the degree is entirely online, we mean it. You never have to step foot on campus--not even once! Classes are asynchronous, meaning there's no specific time you must be online. Plus, you'll only take one course at a time.
You'll also be part of an online cohort, where students begin and complete their degree alongside a group of other online peers working toward the same goals. Constant email exchanges and online discussion posts among your group ensure you won't feel like you're on an island. Our highly successful cohort model helps ensure you'll get the support you need.
You can expect the same level of quality and rigor with our online degree programs that Trevecca has provided students in the classroom since 1901. The digital advancements we've made in recent years--including the ease of navigating our online platforms and the ability of our students to seamlessly engage electronically with our incredible faculty--have helped make us the fastest growing university in Middle Tennessee.
Requirements
Getting Started
Complete the online application (it's free!).
Need help applying? Read the step-by-step instructions here!
Fill out FAFSA to be considered for financial aid
Request a copy of your official transcript from your undergraduate institution.
Provide photocopy of government-issued identification (e.g., driver's license, state ID, military ID, passport). This requirement ensures that Trevecca complies with the U.S. Department of Education expectations for student verification. (This is only required for students enrolled in an online program.)
Submit a copy of your teaching license (if applicable).
Submit proof of fingerprinting and complete a successful background check.
Complete a successful interview with the program coordinator.
Submit a writing sample.
Endorsement Only
Complete all of the above, with the exception of a FAFSA application and a writing sample.
Questions?
Fill out the following form to be connected with your personal enrollment counselor. We're here to help!
Career Opportunities
With a Master of Education in English as a second language, you'll be ready to advance your career and tap into higher earning potential. This degree will position you for the following professional roles:
Pre-K-12 ESL teacher in a public or private school (when combined with your current teaching license)
ESL corporate consultant for organizations that need language-training assistance for international employees
ESL instructor for religious or civic organizations that offer classes to immigrants
Overseas ESL teacher

Course Descriptions
Get details on all the courses you'll complete as you work toward this degree at Trevecca.
---
Teaching the Exceptional Learner

TMA 6680

Designed to provide an overview and an awareness of issues and trends related to special education that will assist regular education teachers in meeting the needs of all students in their classrooms, especially those who are at-risk or may have disabilities. General characteristics and the educational impact of various disabilities across age and severity will be explored. Information concerning educational services and current research about students with disabilities will be discussed. Students will actually explore a variety of methods, strategies, and tools that will help them acquire the instructional skills to identify, create interventions, participate in the special education process and make classroom accommodations and/or modifications for students that may have disabilities.

This course examines public school law and educational policy as they affect teachers' rights and legal responsibilities to students and their families. Content will include an examination of students' legal rights and ethical parameters of teaching and common sense practices to direct/inform the teacher. Content to build cultural competency including but not limited to English learners, race and ethnicity, and gender will be studied and applied. Applicable state, federal, and case law affecting schools is reviewed from organizational, historical, and professional dimensions.

Credit Hours: 3
Psychological Foundations of Learning

TMA 5510

Addresses developmental stages within the context of major learning theories. The psychology of learning includes motivation, humor, strategic learning, anchored instruction, mediated learning, metacognition, brain research, classroom organization, management, climate, and communication for effective teaching.

Credit Hours: 3
Language Acquisition and Learning

ESL 6000

Explores the accepted theories of language learning and acquisition. The distinction is made between learning and acquisition as it relates to efficient language application and use. Distinctions are also made between communicative language learning and academic language learning and the instructional supports required for each. This is an applied theory course with significant reading and which provides a theoretical framework for the remainder of the coursework in this major. Understanding how language is learned and acquired is fundamental to language instruction. The importance of socialization in the target language with transitional supports in the mother tongue is also explored.

Credit Hours: 3
Trends, Models, and Methods in Instruction

ESL 6010

Examines the currently used models of ESL instruction from a variety of school boards and regions. These models are examined in light of language learning theory. Models of integration, inclusion, and other models of differentiated instruction are examined and students are expected to not only understand the differences but to also understand the implications for effective language learning.

Credit Hours: 3
Authentic Language Curriculum Design

ESL 6020

Considers the principles of curriculum design as they relate to language learning within an authentic learning environment. Rather than creating inaccurate learning environments with controlled language input, this course explores the efficiency of maximizing comprehensible input in order to produce comprehensible output. Contextualization of language application and use are central to this course and candidates will be expected to design actual curriculum units within an authentic language context. Integrated approaches to grammar, vocabulary, pronunciation, and writing are examined and used by candidates to design their own authentic language course.

Credit Hours: 3
Focuses on the relationship between culture and language, both oral and written, and examines the importance of identifying key cultural traits of ESL students' home culture for instructional scaffolding. Affirmation of home culture as well as multicultural issues such as integration, acculturation, and assimilation are examined as they pertain to ESL teaching and learning. This is a research course.

Credit Hours: 3
Methods of Assessment and Evaluation for ESL

ESL 6040

Language proficiency assessment for placing is not the same as evaluation of language demonstration and use. This course examines the differences between the two and combines methods with outcomes evaluation. Assessment for "placement" is compared with evaluation of outcomes. Placement is also examined in light of authentic language learning within a school setting. Candidates are expected to understand the various methods as well as produce samples of assessment and evaluation strategies.

Credit Hours: 3
Technology and Language Learning

ESL 6050

Examines the importance of instructional scaffolding for ESL students and looks at how new technology can facilitate this approach. Candidates experience various methods using new technology available via the Internet for instruction and various forms of distance education for language learners. This course provides access to new software, online resources, and synchronous and asynchronous methods in technology mediation. Language practice through mixed media input is demonstrated as well as the role of rote practice for pronunciation.

Credit Hours: 3
Linguistics for Teachers of English Secondary Language

ESL 6055

A descriptive linguistics course which focuses on understanding phonologic, syntactic, semantic, and pragmatic aspects of language as they apply to an understanding of any ESL student's native language. Language transfer issues for ESL students are examined in both the oral and written domains to provide appropriate instructional scaffolding. The course also considers the significance of sociolinguistic and psycholinguistic aspects of language learning.

Credit Hours: 3
The e-portfolio, a web-based electronic tool provided to candidates at the beginning of the program, is considered a work in progress throughout the graduate program. This web-based electronic tool provides the candidate powerful resources for reflecting, synthesizing, and evaluating course experiences during the duration of the program. Candidates are provided a course syllabus and framework for completing the e-portfolio. This e-portfolio will be presented during the final semester of the program and is required for graduation.

Credit Hours: 2
ESL Field Experience

ESL 6060

Candidates will complete at least 30 clock hours in ESL classrooms. The field experience will include both PreK-5 and 6-12 settings. Candidates will observe, assist, tutor, teach, and apply what they have learned from relevant courses. Appropriately supervised teaching experience of at least one semester in a PreK-12 ESL classroom may be substituted for the field experience.

Credit Hours: 1
*For a complete list of courses, tracks and other relevant information, view the program's course catalog.