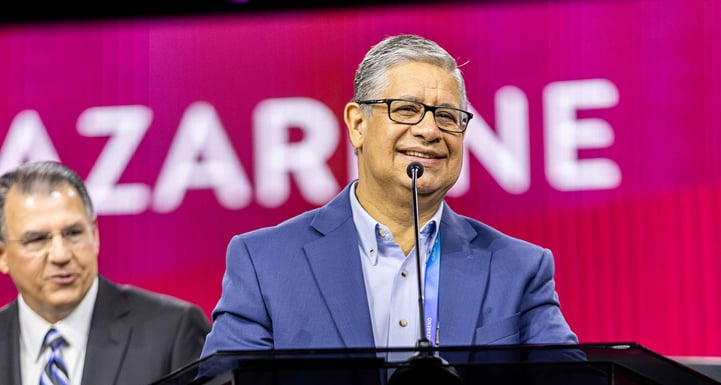 Featured
Christian Sarmiento Elected General Superintendent by the Church of the Nazarene
Christian Sarmiento, a graduate of Trevecca's Ed.D. program, was elected general superintendent by the Church of the Nazarene.
Read More

July 5, 2023 | Student Life
My Trek to Trefeca
TNU master's graduate Jera Tidball visited Trevecca's namesake in Wales: Coleg Trefeca.
Read More
June 16, 2023 | Alumni
Winchester Helping Major Motion Pictures Succeed as Marketing Manager
Trevecca graduate Laura Beth Winchester has helped bring success to Jesus Revolution and other faith-based movies as a marketing manager.
Read More
View All
Alumni Awards Nominations
Each year Trevecca Alumni and Friends nominate people for consideration to receive Alumni Awards. The Alumni Association Board considers all nominations and selects the final award recipients. The annual Alumni Award categories are as follows:
| | |
| --- | --- |
| Award | Qualifications |
| "T" Award, Ministry | Presented to a Trevecca alumnus/alumna in a ministry profession who's exhibited a life of devotion to service and ministering to others. |
| "T" Award, Layperson | Presented to a Trevecca alumnus/alumna not in a ministry profession who's exhibited a life of devotion to service and ministering to others. |
| Mackey Leadership Award | Presented to Trevecca alumni who have excelled in leadership. |
| McClurkan Award | Presented to a non-alumnus/alumna whose life reflects Trevecca's values. |
| First Chapter Award | Presented to a Trevecca alumnus/alumna who graduated within the last decade and has begun a distinguished professional career. |