Find your
calling

where passion meets purpose.
Your life's calling awaits.
Choosing a college is a decision that can set the tone for the rest of your years. It's the first step on a path that God has in mind for you, and our goal at Trevecca is to help you discover and move toward that higher calling.
Through Christian community, Trevecca's holistic approach will encourage your intellectual, social, emotional, physical and spiritual development, deepening your faith as you reach your academic goals and prepare for a fulfilling future. Along the way, you'll be supported and make friends and memories that will last a lifetime.
For more than a century, we've helped thousands of students begin their journeys of faith and servant leadership.
At Trevecca, we're here to help you find your purpose and then live into it.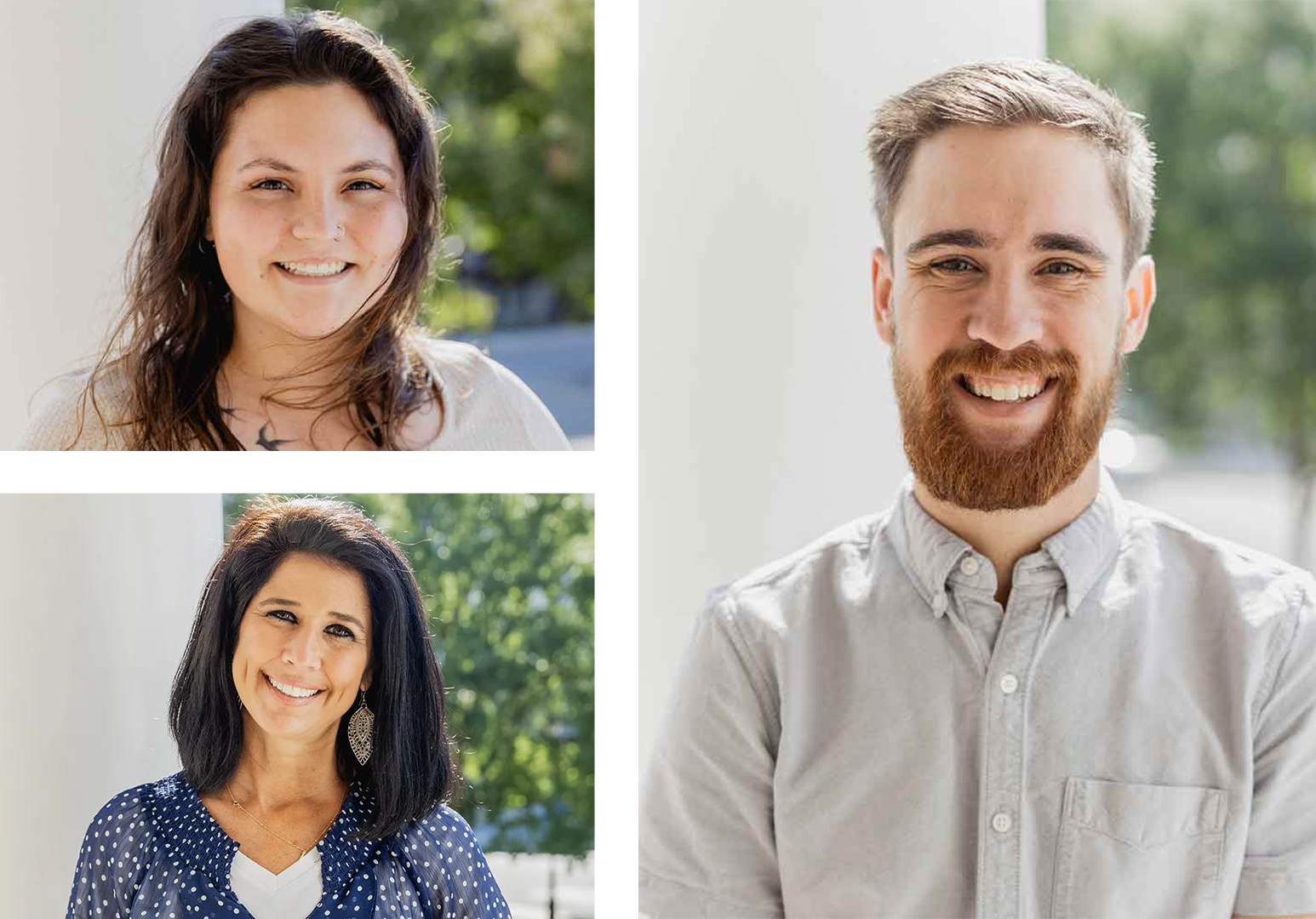 Meet Your Admissions Counselors


Athletics
Athletics are a huge part of life at Trevecca. Students gather to cheer on our talented teams, taking advantage of free admission to all sporting events on campus. Our teams regularly fight for championships in the Great Midwest Athletic Conference (G-MAC). As a NCAA II school, our baseball team has made an appearance at the College World Series and men's golf has competed in multiple NCAA regional tournaments.
Faculty Highlight
Trevecca's professors are among the most experienced and decorated in their fields. Our location in Nashville — a hub for numerous industries including healthcare, business, publishing and music — allows us to offer instruction from outstanding professionals with tremendous credentials, in both full-time and adjunct faculty roles.
Find your place at Trevecca.
A great education is just the beginning of a great student experience at Trevecca! From social events and athletics to all Nashville has to offer, this chapter of your life is going to be exciting. You'll grow in all areas—socially, spiritually and academically — while making memories that will last a lifetime.

Learn
Undergraduate research experiences
Internship placement
Opportunities to study abroad
Domestic and international learning projects

Live
Multiple on-campus dining options

Two coffee shops

10 residence halls and apartments

120+ on-campus social events each year

Grow
Chapel gatherings

Courses to help you discover your career calling

Guidance from professors who walk in faith

Friends and mentors to join you on your faith journey
Watch Now
Zack Church can tell you all about the vibrant campus life at Trevecca.
Earning a degree from Trevecca Nazarene University means you'll be prepared for success wherever you're called in life.
According to GradReports, students receiving a bachelor's degree from Trevecca earn the second-highest average salaries among all Tennessee schools during their first year in the workforce.
Licensure first-time pass rates:
100% | Teacher Education
100% | Marriage and Family Counseling Therapy
98% | Physician Assistant
86% | Clinical Mental Health Counseling
84% | Nursing
Graduate schools students are attending
Auburn
Dartmouth
Emory
George Washington
Harvard
Johns Hopkins
Penn State
Vanderbilt
UT Knoxville
Xavier
Yale
99% Job Placement Rate
2 | SAT/ACT
Send your SAT/ACT scores via College Board.
Trevecca's ACT school code: 4016
Trevecca's SAT school code: 1809