Speech Communication Education
Trevecca's Bachelor of Arts in speech communication education is an interdisciplinary program that provides you with the foundation needed to become an effective and engaging speech communication and forensics teacher in grades 6-12. The program culminates with student teaching experience in local and diverse classroom settings.
Program Benefits
Gain valuable student teaching experience.
Learn from faculty who possess high degrees in their fields, who have relevant and valuable real-world experience and who make an effort to know you personally.
Enjoy our small class sizes and supportive campus community.
Take advantage of incredible job opportunities available in the diverse Nashville market.
What to Expect
Trevecca's Bachelor of Arts in speech communication education is perfect for you if you want to pursue a career that combines your love of communication with your desire to inspire and teach. This interdisciplinary program offers the best of our communication studies department and our NCATE-accredited School of Education, giving you a strong and well-balanced foundation to become a successful teacher.
Our challenging and engaging coursework specifically prepares you to teach public speaking and/or forensics (competitive speech) in grades 6-12. In addition to a broad base of coursework, you'll gain valuable student teaching experience. You'll have opportunities to observe and teach in local classrooms in diverse school settings to enhance your learning and prepare you for success. You can also choose to enroll in our fifth-year master's program and complete a year-long internship.
Why Choose Trevecca?
Founded in 1901 and a leader in online education for more than two decades, Trevecca has been recognized nationally and locally for providing our students with the highest level of academic quality and rigor. We offer a holistic education focused on the intellectual, social, emotional, physical and spiritual health of all the students in our diverse student body. We are committed to educating the next generation to be servant leaders.
As a Christian university, we offer programs that explore the ways faith intersects with your field of study. This means you can gain your speech communication education degree in a supportive, Christian community with small classroom sizes and engaged faculty members who care about you, your faith and your goals.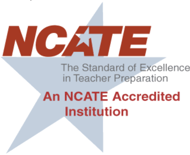 Career Opportunities
With your degree from Trevecca, you'll be well-prepared to continue on to graduate studies or teach speech and forensics in grades 6-12. Because most schools don't offer full-time teaching roles for speech alone, graduates are encouraged to obtain additional certification in other disciplines such as English, history, social sciences or theatre. Any additional certifications graduates receive will increase their qualification for full-time teaching positions.