online or on campus
graduate
Doctor of Education in Leadership
The Doctor of Education in leadership (Ed.D.) degree gives students skills and knowledge to be successful change agents in a variety of roles and fields. Students can tailor their degree by choosing from specialized tracks that include higher education, consulting and coaching, enterprise leading and managing, healthcare administration, interdisciplinary studies, organizational intelligence, pre-K-12 district leadership and professional practice.
Upcoming Start Dates:
Online:

Jan. 16, 2024
Jan. 31, 2024
National Recognition
Trevecca's Ed.D. is earning elite accolades from respected sources nationwide, including these recent rankings:
#1 most affordable doctorate in education (Fortune)

#3 online doctorate in education (Fortune)

One of the nation's best online Doctor of Education programs (Princeton Review)

Students in Trevecca's Doctor of Education in leadership program choose one of these specialized tracks to tailor their degree:
Higher Education (100 percent online): Designed for those interested in becoming a college professor or administrator, this track covers academic literature and research on the most effective undergraduate and graduate-level teaching and higher education practices.
Consulting and Coaching (100 percent online): Structured to equip graduates to help others realize and reach their maximum potential, this track prepares students to analyze needs, design learning pathways and facilitate clients' self-improvement and success.
Enterprise Leading and Managing (100 percent online): Focused on developing executive-level leaders who work in complex entrepreneurial settings, this track examines recent academic literature and research on strategic leadership and teaches practical steps for system optimization.
Healthcare Administration (100 percent online): This track prepares graduates for leadership and service in healthcare organizations at middle and senior management levels.
Interdisciplinary Studies (100 percent online): This track allows students to transfer up to 12 doctoral-level credits from work at a previous institution.
Organizational Intelligence (100 percent online): This track empowers graduates with strategy-level thinking that drives stakeholder efforts and decision-making by identifying how the different pieces of the organization fit together and how the organization works with the rest of the community, market, customers and stakeholders.
Pre-K-12 District Leadership (in person or 100 percent online): This track equips graduates with the planning and leadership skills to influence optimization and improvement among a district's students, schools, professionals and communities.
Professional Practice (in person or 100 percent online): This track was specifically created to help graduates develop an understanding of how cultural influences, ethics, and strategic policies and planning influence the ability to lead in any workplace.


Program Benefits
Complete your Ed.D. fully online with no residency requirements with any track, or in-person at our Nashville campus if you chose our pre-K-12 district leadership or professional practice track.
Take only one class at a time with all materials delivered to you.
Complete your program with a supportive cohort of students who are working toward similar goals.
Enjoy the collaborative learning environments fostered by our small class sizes.
Learn from faculty who possess the highest degrees in their fields and have relevant and valuable real-world experience.
What to Expect
As a student in Trevecca's Doctor of Education in leadership program, you'll garner skills and knowledge in exceptional leadership so you can make a difference wherever your passions and career take you. Our research-based curriculum moves you from theory to practice as you learn how to create effective organizations; plan for strategic improvement; use the latest tools and technologies; build diverse and collaborative teams; understand the value of intrapersonal effectiveness; and more. 
You can work on your dissertation in conjunction with your coursework, researching a topic that pertains to your passions and career and finishing your degree with practical solutions in hand. If you choose one of our face-to-face learning tracks, you'll meet for class one Saturday per month and take part in two 3-day summer residencies each summer you are enrolled.
Why Choose Trevecca?
Founded in 1901 and a leader in online education for more than two decades, Trevecca helps students discover and pursue an individual calling by providing innovative instruction; cultivating a supportive, Christ-centered community; and establishing relationships that open doors.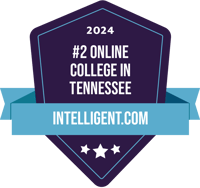 Recognized nationally and locally for academic quality, Trevecca has earned a reputation for providing the world with servant leaders, problem solvers and difference makers. Trevecca's holistic approach to education encompasses intellectual, social, emotional, physical and spiritual growth.
Course Descriptions
Get details on all the courses you'll complete as you work toward this degree at Trevecca.
Read More
Here's a look at the approximate tuition rates you could expect for this program at Trevecca, including the cost per credit hour and the total tuition expense for the full degree program. Please note that rates and fees are subject to change.
Here's a look at the approximate tuition rates you could expect for this program at Trevecca, including the cost per credit hour and the total tuition expense for the full degree program. Please note that rates and fees are subject to change.
Cost/Credit Hour

$699

Hours

60

Tuition Cost*

$41,940
*$150 Student Resource Fee assessed per course. Books are included.
Additional Program Information
Modes
Admissions
Testimonials
Led by faculty who also serve as highly credentialed experts throughout their respective fields, Trevecca's Ed.D. takes a research-based, theory-into-practice approach to its curriculum, including the topics of:
Leadership (how to initiate transformational change and lead oneself, a team and organizations).
Research (applied research, statistics, research-based technology).
Individualized Learning Track (Depending on your career goals, choose an area of focus—Higher Education; Consulting and Coaching; Enterprise Leading and Managing; Healthcare Administration; Organizational Intelligence; Pre-K-12 District Leadership; or Professional Practice).
As part of your Ed.D. coursework, you'll learn how to create effective organizations; ways to plan for strategic improvement; tools to build teamwork and foster collaboration; the value of intrapersonal effectiveness and more. Students will receive instruction on cultural influences to consider when building and leading a team in addition to the latest insight on research-based technology.
Dissertation Details
The applied research dissertation is a comprehensive study of a significant problem that is important to the student in his or her area of professional work. The dissertation allows the student the opportunity to research their proposed topic, demonstrate a thorough knowledge of the relevant literature, explain the research methods used to conduct the study, and present the research findings and conclusions.
The goal of an applied research dissertation is to provide important evidence for improving the workplace while also adding to the body of knowledge. Our four-chapter dissertation model represents the highest standards for terminal degrees.
Trevecca's curriculum is unique in that students work on their dissertation in conjunction with their classes. Students are assigned a faculty advisor and reader to work with throughout the process. We provide guidance and encouragement while you are working on your dissertation so that when you complete your courses in as few as 27 months, your dissertation is also complete.
Our highly qualified team of faculty and staff are committed to your success as you complete this doctoral program. We are behind you every step of the way! Throughout the Ed.D. program, you'll have your own support team. From academic advisors to dissertation advisors, Trevecca is committed to helping you finish your degree and your dissertation at the same time.
We want to make earning your degree as easy as possible. That's why we offer two options for how you can complete the Ed.D. program—either face-to-face at our Nashville campus or 100 percent online.
Face-to-Face
Located in the heart of Nashville, our campus offers a warm and inviting atmosphere. Students enjoy small class sizes and personal relationships with faculty members who serve as both professors and mentors. If you enjoy face-to-face learning, you can join a campus cohort, which meets for class one Saturday per month with two 3-day residency requirements during each of the summers you are enrolled. Trevecca's cohort model is one of the reasons the school has become one of the fastest growing universities in Middle Tennessee in recent years. It's a highly successful experience that allows students to begin and complete their degree alongside a group of other classmates working toward similar goals.
Learn more about our face-to-face program director.
Online
We understand life is busy and you may not have time to attend class on campus. That's why we offer our programs 100 percent online. Whether you are a working adult, a stay-at-home parent, or simply live outside of Nashville, we make it easy to earn your degree while focusing on one class at a time, any time—24/7. Classes are taught online with books and materials are delivered to your front door. And when we say the degree is entirely online, we mean it. With the way our program is structured, you never have to step foot on campus!
With our online degree programs, you can expect the same level of quality and rigor that Trevecca has provided students since 1901. Our online students also benefit from a cohort model, where students begin and complete their degree alongside a group of other online classmates working toward similar goals.
Complete the free online application
Need help applying? Read the step-by-step instructions here!
Fill out  FAFSA to be considered for financial aid (Trevecca's school code: 003526).
Request official transcripts from your previous graduate institution.
Submit all additional materials to your dedicated enrollment counselor.


Requirements
A master's degree from an institution accredited by a CHEA-recognized regional accrediting agency or the Association for Biblical Higher Education. Students who do not meet these degree requirements may be conditionally accepted in accordance with the Conditional Admission Policy.
A 3.4 cumulative GPA for all prior graduate coursework.
Official transcript sent directly from graduate institution to Trevecca.
Two recommendations submitted directly by your professional and/or academic references using our online form.
Current resume  or curriculum vitae (CV)
Writing sample, to be submitted to the program director (After all other application documents are submitted, a link will be sent to applicants where they can complete the writing assessment.)
For students seeking an online degree, only: Introductory Video, to be submitted to the program director, selection committee members and Enrollment Counselor. (After submitting other application documents, an email with directions will be sent to the applicant).
A photocopy of government-issued identification (e.g., driver's license, state ID, military ID, passport). This requirement ensures that Trevecca complies with the U.S. Department of Education expectations for student verification.
Emerald Mitchell '16
Kevin Dyson '18
Career Opportunities: Educational Leadership Doctorate
The Doctor of Education in leadership provides professionals with the tools they need to be successful agents of change and influence in a variety of industries. Our graduates currently serve in respected leadership roles in fields like these:
Business
Technology
Education
Ministry
Government
Law enforcement
Healthcare

Course Descriptions
Get details on all the courses you'll complete as you work toward this degree at Trevecca.*
---


Cohort Schedule
View a sample schedule of the courses you will be taking when you enroll.
Intrapersonal Leadership

EDD 8054

The first in a three-part series, this course examines the four levels of leadership: personal, interpersonal, managerial, and organizational. The focus of part one is to apply an evidence-based approach to examine the theories of individual motivation and behavior. Candidates analyze their personal character and competence as leaders, with the goal of maximizing their personal effectiveness. Candidates are encouraged to develop a habit of scientifically based practice of continual examination of their own effectiveness and use of their evidence-based learning to effect personal improvement.

Credit Hours: 4
Research-Based Technology

EDD 8603

Assists the student in learning the uses of technology that facilitate the completion of the doctoral dissertation. Elements may include word processing, library databases, spreadsheets, internet, project management software, web pages, and other appropriate applications. It is additionally used as a platform for the student to begin exploring the information available so as to begin a habit of seeking evidence-based data in the employment of scientifically based practice within the professional environment.

Credit Hours: 4
Research I: Foundations of Research

EDD 8601

Introduces the doctoral candidate to the principles of both qualitative and quantitative research and the paradigm of an evidence-based approach to academic research as well as consumer-based problem solving. Research design, ethics, data analysis, and techniques such as survey, issue and trend analysis, case study, historical research, pre- and post-testing, literature review, meta-analysis, psychographic methods, and quantitative data collection and statistical analysis are emphasized. This course establishes the candidate's basic understanding of academic research while fostering comfort with the utilization of scientifically-based practice to approach problem-solving needs within the professional environment.

Credit Hours: 4
Research II: Research Design and Measurements

EDD 8602

Extends the depth of study in research established in Scientifically Based Practice: Research I. An emphasis is placed on methodology, research design, statistical analysis, and data reporting. An efficient use of technology for all phases of the dissertation is employed by the candidate in the completion of this course.

Credit Hours: 4
Leadership 2: Collaborative Teamwork and Team Development

EDD 8055

Building on the foundation laid in EDD 8051, this course is an extension from study of individual behavior and effectiveness to analysis of group or team behavior and leadership effectiveness. A collaborative team-based learning culture is utilized to simulate real-life problems and team-building processes. Course topics include: leadership dimensions, team learning, development and management, diversity, and organizational analysis and development. An evidence-based foundation is employed to support student learning and exposure to best practices expressed by recognized leaders in team building concepts.

Credit Hours: 4
Applied Statistics

EDD 8604

Description: Designed to equip candidates to incorporate statistical analysis into educational research. The different types of data and the tests appropriate for each are discussed and practices. Successful completion of this course enables candidates to analyze their data gathered for dissertations and to draw definite conclusions from their data. Additionally, candidates in the evidence-based educational environment are equipped to review the methodology and data generated by scientifically based research and draw useful and reliable conclusions from that data.

Credit Hours: 4
Leading Transformational Change

EDD 8057

Examines the multiple facets associated with both andragogical and pedagogical change from the fundamental conceptualization of the design phase through the implementation phase. A meaningful learning experience is emphasized along with the capture of teachable moments and the culmination phase of evaluation and revision. The candidate is expected to use evidence-based practice to form the pillars of a learning experience, evaluation, and revision for improvement.

Credit Hours: 4
Leadership 3: Creating Effective Organizations

EDD 8056

The culmination of individual behavior/effectiveness and team behavior/effectiveness, this course provides the candidate with a comprehensive understanding of the way in which total organizational effectiveness is conceptualized, measured, and realized in practice. The course also explores the ways change associated with organizational improvement is effectively managed. It assists practitioners in understanding how quality improvement can be initialized, managed, and sustained at all levels within the organization to achieve total value-added improvement. An evidence-based foundation is employed through exposure to best practices and the concepts of recognized leaders in organizational leadership and improvement.

Credit Hours: 4
Applied Leadership

EDD 8058

Practicing leadership is providing vision and direction, modeling good exemplars, and doing what is needed for people in the organization to succeed. Leadership practice is also an art in knowing what to do and when to do it, why you do it, and how to do it. The purpose of this course is to explore best practices that have been identified to assist in the establishment of organizations. Strong leadership practices entail fostering continuous improvement and rethinking the connections in the relationships of stakeholders through the formation of problem-solving teams. The linkage among stakeholders is encouraged and emphasized as a result of evidence-based examination of best practices.

Credit Hours: 4
Dissertation

EDD 8211-8217
Choose a Track*
Consulting and Coaching

TRACK

Current Principles and Practices in Consulting

BUS 8160

This course is designed to equip students to serve as internal or external executive consultants which is more than giving advice. The need to seek more than advice is more paramount than ever and consultants must learn to satisfy the newly expanded expectations. Students will cover the techniques, assumptions, consultant's goals, the role of a consultant, contracting, the internal consultant, diagnosing to discovery, preparing feedback, managing the meeting, and implementation and the elements of engagement. Also, this course is designed to speak to students in support functions inside organizations as well as to external consultants.

Credit Hours: 4

Current Principles and Practices in Executive Coaching

BUS 8170

This course introduces students to current theory, principles, and practices related to executive coaching. Students will review current research literature on the topic as well as study and develop effective practices in the field.

Credit Hours: 4

Consulting and/or Coaching Practicum

BUS 8180

This course provides students with an opportunity to connect theory and practice in the working world. Students will develop a consulting or coaching experience pathway. Students will then put into practice the skills needed to execute their project in the scope of this course.

Credit Hours: 4
Enterprise Leadership

TRACK

Leading at the Enterprise Level

BUS 8130

This course is designed to provide students with the information needed to lead an enterprise successfully. The course will cover topics such as leadership characteristics, ethical leadership, team leadership, inspirational leadership, and visionary leadership models.

Students will study enterprise leadership from an inspirational view of leadership from a Christian perspective in developing cohesive teams. Students will explore the levels of effective leadership, issues facing leadership, and strategic measures of leadership. Students will investigate the complexity of the leadership environment of an enterprise through related discussions, topics, and case studies to better understand the skills and the different ways in which leadership can be conveyed.

Credit Hours: 4

Managing Complex Operations

BUS 8140

This course is designed to enhance the understanding of managing in a complex operational corporate culture in the areas of function, process, and ideology. Topics will include quality assessment, lean, six-sigma, process improvement, understanding techniques for charting and technical variable data, statistical process control, and total quality management. Students will study complex operations from an inspirational view of managing from a Christian perspective in developing managerial skills. Students will explore the failures in quality initiatives, managerial mistakes, and how the lean Six Sigma approach drive and support top management. Students will investigate the complexity of managing people, data-based technology, decision making to achieve, and measure the organization performance.

Credit Hours: 4

Entrepreneurial Management

BUS 8150

Students will learn how to approach innovation within an organization like an entrepreneur, including how to create a culture of creativity, use small teams to drive innovation throughout the organization, quickly evaluate new ideas and teach others within the organization to think and act like entrepreneurs.

Credit Hours: 4
Healthcare Administration

TRACK

Change Management and Negotiation Strategies

BUS 8135

This course will help students learn strategic methods of change management and how to effectively lead change in healthcare organizations. Students will examine change models, challenges leaders encounter while leading change, and negotiation tactics to overcome barriers to change. Through application of theoretical and conceptual schema, case scenarios, and other related material, students will identify their negotiation style and learn how to influence change to promote organizational development and achieve desirable outcomes for all stakeholders of health organizations.

Credit Hours: 4

Quality Systems Management and Regulatory Affairs

BUS 8145

In this course, students will examine the purpose and role of regulatory requirements in healthcare organizations. Students will also learn the significance of quality management systems and how such tools assist healthcare executives in establishing quality control measures and evidence-based practices in yielding optimal healthcare and services. Through case scenarios, collaborative group work, application and synthesis of continuous quality improvement concepts, principles, and models, students will learn how to develop evidence-based management processes and influence enhanced clinical outcomes and operational efficiency.

Credit Hours: 4

The Culturally Competent Healthcare Leader

BUS 8155

This course examines various models and strategies executive leaders may use to promote the delivery of culturally competent care and establish a culturally competent environment in healthcare organizations and healthcare systems. Students will conduct a self-assessment of their cultural competency. Through application of theoretical and conceptual frameworks, case scenarios, and interpretation of self-assessment scores, students will learn how to promote cultural intelligence throughout healthcare organizations and healthcare systems.

Credit Hours: 4

Legal and Regulatory Issues in Healthcare

HLT 6200

Healthcare delivery has been influenced by the legal issues surrounding the delivery, security, and research associated with the patient / provider relationship. The legal influences on the corporate healthcare environment will be presented. Discussions of the influences on the delivery process and policy will be reviewed, including, but not limited to, the Emergency Medical Treatment and Active Labor Act (EMTALA), Health Insurance Portability and Accountability Act of 1996 (HIPAA), and the Sarbanes-Oxley Act of 2002 (SOX).

Credit Hours: 3

Quality Healthcare Management

HLT 6400

Outcome-based healthcare delivery and case management have been topics of discussion for some time, and the influence on delivery and reimbursement will continue to impact the healthcare environment. Topics include the quality of care and the influencers, such as staff shortages, educational shortcomings and technology velocity, and their influence on healthcare delivery. Patient safety and patient satisfaction will be presented through current data on the topic and the results of quality initiatives such as the Healthcare-focused Baldrige award and audit process. The influences of the organizational efficiencies on healthcare delivery and the opposing healthcare delivery process on organizational efficiencies will be reviewed and discussed.

Credit Hours: 3

Healthcare Strategy

HLT 6600

Healthcare delivery in the U.S. has been influenced and changed significantly through the legislative process at the federal, state and local levels. These changes have significantly altered the strategic planning of healthcare delivery. This course will present and discuss the strategies available to address the changing landscape of healthcare delivery through the use and study of healthcare issues and how they will influence the future of healthcare delivery. Case studies will be a major portion of this course to determine how others have approached the policies in the past and how they have been impacted by the choices made.

Credit Hours: 3
Higher Education Leadership and Administration

BUS 8100

Students will review the foundations of higher education leadership and administration. This will be accomplished through reviewing several case studies that demonstrate current principles and practices for those in higher education leadership today.

Credit Hours: 4

Teaching in Higher Education: Principles and Practices

BUS 8110

Teaching at the collegiate and graduate levels has a rich heritage and well-developed current practices. These patterns will be studied and exemplified in class and selected case studies.

Credit Hours: 4

Higher Education Practicum

BUS 8120

The Higher Education Practicum is tailored to the interests of the student. Student will work with the practicum advisor to find a suitable practicum. Practicums can either be focused on teaching or administration and will require a practicum mentor in for each experience.

Credit Hours: 4
Interdisciplinary Studies

TRACK

Transfer Credits

When you've earned credit hours at another graduate school and transfer to Trevecca, you can rest assured that you'll be able to get the most possible mileage out of your completed classes. Your prior coursework doesn't have to align with a similar course offered by Trevecca—instead, it's applied toward a specialty track in interdisciplinary studies. This means your academic experience, no matter how varied, can be used in your degree program. Up to 12 doctoral credits can be transferred for doctoral programs or up to 9 master's credits can be transferred for master's programs and up to 6 additional hours can be evaluated to transfer into the core program. Credit Hours: 3-12
Organizational Intelligence

TRACK

Organizational Ignorance

EDD 8341

Perhaps the most prevalent example of organizational hubris is the assumption that the company knows "enough" about its stakeholders, competitors, market and – most essentially – itself. This lack of drive and purpose behind the management of organizational knowledge – whether intentional or not – can quickly become the underlying cause of organizational issues. This course is designed to equip students with the knowledge and skills necessary to identify organizational blind spots when it comes to the gathering, analysis, and use of knowledge. Credit Hours: 4

Organizational Learning

EDD 8342

Most commonly measured with an organizational "learning curve," OL represents an organization's ability to use the new knowledge it gains over time and through stakeholder addition/input. The learning curve measures how quickly the organization improves processes or procedures to increase productivity, efficiency, reliability or quality. This course will build on the learning of organizational intelligence and equip students to use and share that organizational knowledge and information in optimal ways. Credit Hours: 4

Organizational Systems

EDD 8343

An organization's leadership is ultimately responsible for organizational outcomes. In the culminating experience of the OQ track, students will use the skills from the previous two courses to analyze company data and propose a balanced leadership perspective for meeting all stakeholder needs. Through the analysis of organizational policies, processes, positions and procedural alignment, students will work to increase organizational systemic and systematic success and efficiency. Credit Hours: 4
PreK-12 District Leadership

TRACK

District Optimization

EDD 8331

Students will explore the balance of how a school district is organized and run determines its effectiveness in ensuring high levels of learning for all students. The alignment of all district positions, processes, policies, and procedures can determine whether students receive a quality education or not. Throughout this course, candidates will understand that 1.) the district leadership is in charge of establishing relationships with school board members to be able to make successful recommendations for approval of recommendations; 2.) District policy is formulated and recommended by district leadership and approved by the school board; 3.) Effective organizational decisions are developed by consensus; 4.) Data is a crucial driver of the organizational decision-making process; 5.) District leadership is ultimately responsible for district outcomes.

Credit Hours: 4

Systemic and Systematic Improvement

EDD 8332

Students will explore how the creation and alignment of processes to accomplish the mission and vision of the district lies in the systemic and systematic improvement efforts introduced by district leadership. When district leadership aligns the "why" of the district to the needs of the community, all students are able to access a high-quality education that ensures high levels of learning for all students. Throughout this course, candidates will learn the foundations of systemic and systematic improvement, how to implement and align all district operations and academics to systemic and systematic improvements, and how to ensure that improvements are being made through the use of Key Performance Indicators and Key Performance Metrics.

Credit Hours: 4

Community and Political Partnerships

EDD 8333

Students will explore how the success of a school system lies in its ability to align itself with community partners, community businesses, stakeholder groups, and political allies; this district alignment begins with district leadership. In this course, candidates will learn about communication dynamics into order to forge relationships with district stakeholders, the necessity to have a strong working relationship with the school board, the courage to make difficult decisions in the face of extreme pressure, the importance of business partnerships in educational opportunities for students, and the need to cultivate current relationships for future outcomes.

Credit Hours: 4
Professional Practice Track

TRACK

Cultural Influences

EDD 8301

Engages a thorough study of the multiple elements that impact learning: conflict, cultural groupings, discrimination, ethnicity, ethnocentrism, fragmentation, prejudice, bias, stereotyping, the role of culture in people's lives, and other elements that influence beliefs, values, and decisions are investigated. The candidate is given an opportunity to expand personally and professionally through an evidence-based examination of how culture influences the workplace.

Credit Hours: 4

Ethical Leadership

EDD 8302

Within the context of a candidate's professional practices, s/he will focus on an issue of interest. Candidates will explore the ethical issues, power, and future issues in his/her area of interest. Candidates will reflect on the research and explorations and delineate the knowledge and abilities critical for a changing world.

Credit Hours: 4

Strategic Policy and Planning

EDD 8303

This course studies the roles of institutions, departments, and teams in planning and implementation strategies. An evidence-based foundation encourages the candidate to use scientifically-based practice to improve efficiency. Holistic and integrated strategies are implemented to guide candidates in investigating policy and planning to achieve visions and high organizational performance.

Credit Hours: 4
*For a complete list of courses, tracks and other relevant information, view the program's course catalog.
*Track availability is based on demand. Student will provide multiple track choices in order of preference and will be placed in their highest preferred available track.