online
graduate
Master of Public Health
Trevecca's Master of Public Health (MPH) degree* equips students to become leaders in the growing field of public health. This fully online master's degree program is uniquely interdisciplinary and based in the Skinner School of Business, providing students with a more holistic understanding of leadership and management than is offered through similar programs at other universities.
Program Benefits
Build the expertise to become a public health leader in a variety of industries
Choose from specialty tracks to tailor your degree to your personal and professional goals
Take one class at a time through Trevecca's cohort model
Maximize your time with 100 percent online classes that include books delivered to your door
Learn from industry thought leaders with a passion for student success
Enjoy small class sizes with accessible faculty and collaborative experiences with other students
Receive instruction with a Christian worldview and biblical principles to help you discover and pursue your calling
What to Expect
Trevecca's online Master of Public Health is a fully online program preparing students to step into leadership roles in the growing field of public health. There's no fee to apply, and no GMAT/GRE required.
This degree features extensive training in management skills, organizational strategy and applied public health to ensure that graduates can make an immediate impact in their organization regardless of industry.
Your degree can be further tailored to your personal and professional goals with one of these unique tracks:
Data analytics
Human resources management
Healthcare administration
Interdisciplinary studies
Nonprofit leadership and management
Public administration
Beyond these tracks, this online public health degree provides students with wide-ranging competencies related to research design, policy analysis, program planning and administration and public health systems, as well as the incorporation of all these core disciplines in public health decision-making.
Why Choose Trevecca?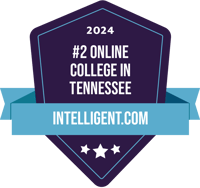 Trevecca's Master of Public Health degree focuses on understanding and addressing health in all dimensions of life and society, guided by Christian faith in servant leadership. Through this program students will learn to turn their compassion into action and lead with strong ethics, expertise and integrity.
This program is designed for working adults with families, with fully online courses that are completed one at a time. Our cohort model fosters incredible support between classmates, and unparalleled access to faculty enhances the learning process by adding a variety of perspectives and mentorship opportunities.
Founded in 1901 and a leader in online education for more than two decades, Trevecca has been recognized nationally and locally for providing students with the highest level of academic quality and rigor. We offer a holistic education focused on the intellectual, social, emotional, physical and spiritual health of all the students in our diverse student body.
Course Descriptions
Get details on all the courses you'll complete as you work toward this degree at Trevecca.
Read More
Here's a look at the approximate tuition rates you could expect for this program at Trevecca, including the cost per credit hour and the total tuition expense for the full degree program. Trevecca undergraduates who decide to pursue a graduate degree within one year of earning their Bachelor of Science degree are eligible for the Trevecca alumni scholarship, a 10 percent discount. Please note that rates and fees are subject to change.
Here's a look at the approximate tuition rates you could expect for this program at Trevecca, including the cost per credit hour and the total tuition expense for the full degree program. Trevecca undergraduates who decide to pursue a graduate degree within one year of earning their Bachelor of Science degree are eligible for the Trevecca alumni scholarship, a 10 percent discount. Please note that rates and fees are subject to change.
Cost/Credit Hour

$515

Hours

39

Tuition Cost*

$20,085
*$150 Student Resource Fee assessed per course. $150 estimated book cost per course.
Admission Requirements
While there's no need for prior health-related courses or experience to enter the program, the following are required for admission to the Master of Public Health program at Trevecca:
A bachelor's degree from an accredited institution with a cumulative undergraduate grade point average (GPA) of 2.75 or higher
One official transcript from a prior college/university the student attended
Prior credit in a college math course (grade "C" or higher), reflected on transcript, or equivalent
Prior credit in a college English Composition course (grade "C" or higher), reflected on transcript, or equivalent
Career Opportunities: Master of Public Health
Graduates with a Master of Public Health will possess the skills necessary to immediately step into professional public health roles in an assortment of industries. Many MPH graduates go on to work in healthcare companies, social service agencies, health policy organizations, public health departments and businesses requiring expert leaders in public health.
Key jobs for MPH graduates can include:
Public Health Officer
Medical and Health Services Manager
Community Health Worker
Health Education Specialist
Health Communications Specialist
Social and Community Services Manager
Health Missionary Worker
Health and Safety Strategist
Policy Analyst

Course Descriptions
Get details on all the courses you'll complete as you work toward this degree at Trevecca.*
---
Health Planning and Community Health

PBH 6100

This course provides students with an understanding of health program planning, including methods for assessment, planning models and theories, and intervention strategies for community settings. The course presents methods for identifying needs for public health intervention, developing and managing appropriate response programs, designing budgets, and evaluating effectiveness of interventions. This course covers important community health concepts including systems approaches for coordination of health care services, setting community health goals, the role of social determinants of health, community mobilization and capacity building, and impacts of current policies on community health improvement.

Credit Hours: 3
Introduction to Biostatistics

PBH 6200

Biostatistics is foundational in public health for the study of the incidence, distribution, and control of diseases and other factors relating to health. In this course, students will learn the basic steps in analyzing public health data, from study design to data and statistical analysis. The primary purpose of the course is to teach fundamental statistical concepts and techniques with applications in health care, medicine, public health, epidemiology, and health program evaluation.

Credit Hours: 3
Principles of Epidemiology

PBH 6300

In this introductory course, students will learn and apply basic concepts of epidemiology to multiple domains of public health. The course will illustrate and practice using epidemiology to investigate, understand, characterize, and promote health at a population level. The class will engage students in active and collaborative learning through team activities, individual projects, case studies, group discussion, and individual projects.

Credit Hours: 3
Social and Behavioral Determinants of Health

PBH 6400

This course focuses on systematic study of the social, behavioral, environmental, and economic conditions under which people live that determine their health and wellbeing. The course presents theories and evidence that are used to guide public policy, planning, and research to promote a healthier society with greater health equity. Topics in the course include socioeconomic and other types of influences on health such as income, living conditions, education, infrastructure, access to health services, social capital, stress, gender, and race.

Credit Hours: 3
Health Systems, Health Economics and Global Health

PBH 6500

This course provides an overview of how healthcare systems and public health are organized and how services are delivered and financed in the United States and other regions. Students will investigate the role of social, economic, and political forces in shaping these systems and analyze principles of priority-setting in health care delivery. The course incorporates principles of health economics as the basis of health systems operations, health insurance, determinants of health and health disparities, and health behaviors.

Credit Hours: 3
Health Promotion and Health Communication

PBH 6600

In this course, students examine key theories, concepts, strategies, and methods for health promotion aimed at fostering health and wellbeing and preventing disease. Students will explore key theories and models from behavioral and social sciences that address individual motivations and obstacles to positive health behavior or behavior change, as well as social-based, organization-based, and eco-social theories. The course will equip students with applied skills to effectively inform and persuade individuals to adopt healthy lifestyles, to frame health communication, to select media and modalities, and to develop public health campaigns.

Credit Hours: 3
Environmental Public Health

PBH 6700

This course explores the relationship people have with their environment, the risk management choices made, and the resulting associations that affect health and physical well-being for the individual, communities, and susceptible populations. The interdisciplinary course focuses on the science and practice of preventing injury and illness from exposures to hazards in our environments. The course will acquaint the student with the scientific and technical foundations, processes, and methods used to assess and control macro and micro levels of environmental hazard.
Public Health Administration, Law and Ethics

PBH 6800

This course explores how the law functions as a tool to serve public health objectives. To understand the legal foundations of public health, students will study the sources and nature of government power and its limitations through key source material and topical case studies. The course explores various legal and ethical issues in public health where health professionals act as decision-makers, leaders, and moral agents. Students will examine basic theoretical perspectives and issues in public health practice and ethics such as privacy and confidentiality, the Public Health Code of Ethics, legal powers given to public health, and examples of response to common public health scenarios.

Credit Hours: 3
Research Methods in Public Health

PBH 6900

This course provides an introduction to the fundamentals of research study, design, methods, and data collection. It serves as an introduction to quantitative, qualitative, mixed method, participatory and other approaches to research. The course prepares students to critically evaluate research protocols and practices in public health. Students will be prepared to design practical research projects that address contemporary health issues with measurable goals and objectives. The course will emphasize ethics in research and the role of Human Subjects Protection.

Credit Hours: 3
Applied Practice in Public Health and Integrative Capstone

PBH 7000

The public health capstone is a practical field experience designed to provide students the opportunity to develop and apply the knowledge and skills acquired in the academic program in a setting in which public health functions are performed. The capstone practicum project can take many forms, depending upon the student's discipline and interests. Examples of practicum projects may include, but are not limited to, environmental health sciences, health services management, behavioral health programs, health service in Christian missions, and others.

Credit Hours: 3
Choose a Track
Introduction to Data Analytics

BUS 6150

This course will expose students to the data analytic practices executed in the business world. Students will explore such key areas as analytical processes; how data is created, stored, and accessed; how organizations work with data; and how to create environments in which analytics can flourish. This course will provide students with a strong foundation in all the areas that support analytics and will help students to better position themselves for success within their organizations.

Credit Hours: 3

Processing Data for Decision-Making

BUS 6160

In the face of an enormous amount of data gathered by businesses and organizations, business leaders struggle to gain information to help guide their decision making. In this course, students will extend and deepen their understanding and use of data analytics techniques (data mining, predictive analytics, and machine learning algorithms) to find patterns of relationships between data elements in big and noisy data sets. Students will learn how to help the data 'talk and tell a story' leading decision makers to an enhanced understanding of the data along with action oriented insight.

Credit Hours: 3

Leading Data Analytics Projects

BUS 6170

This course will expose students to the key components of operationalizing business intelligence and data analytics for the purpose of improved decision making and quality improvement within an organization. Specifically, students will learn how to take on the role of a business intelligence consultant and apply data analytics techniques to inform business decision making within a business context.

Credit Hours: 3
Healthcare Administration (Master's Track)

TRACK

Legal and Regulatory Issues in Healthcare

HLT 6200

Healthcare delivery has been influenced by the legal issues surrounding the delivery, security, and research associated with the patient / provider relationship. The legal influences on the corporate healthcare environment will be presented. Discussions of the influences on the delivery process and policy will be reviewed, including, but not limited to, the Emergency Medical Treatment and Active Labor Act (EMTALA), Health Insurance Portability and Accountability Act of 1996 (HIPAA), and the Sarbanes-Oxley Act of 2002 (SOX).

Credit Hours: 3

Quality Healthcare Management

HLT 6400

Outcome-based healthcare delivery and case management have been topics of discussion for some time, and the influence on delivery and reimbursement will continue to impact the healthcare environment. Topics include the quality of care and the influencers, such as staff shortages, educational shortcomings and technology velocity, and their influence on healthcare delivery. Patient safety and patient satisfaction will be presented through current data on the topic and the results of quality initiatives such as the Healthcare-focused Baldrige award and audit process. The influences of the organizational efficiencies on healthcare delivery and the opposing healthcare delivery process on organizational efficiencies will be reviewed and discussed.

Credit Hours: 3

Healthcare Strategy

HLT 6600

Healthcare delivery in the U.S. has been influenced and changed significantly through the legislative process at the federal, state and local levels. These changes have significantly altered the strategic planning of healthcare delivery. This course will present and discuss the strategies available to address the changing landscape of healthcare delivery through the use and study of healthcare issues and how they will influence the future of healthcare delivery. Case studies will be a major portion of this course to determine how others have approached the policies in the past and how they have been impacted by the choices made.

Credit Hours: 3
Human Resources Management

TRACK

Strategic Human Resource Management

BUS 6110

This course analyzes the strategic role of the human resource management function. The following topics will be examined: the environment of HR, job analysis, HR planning, labor relations, and health and safety considerations.

Credit Hours: 3

Staffing and Development

BUS 6130

This course analyzes the steps necessary for recruiting and selecting the employees needed to effectively execute an organization's strategy. Topics related to successful performance appraisal, training, and development are also explored.

Credit Hours: 3

Compensation and Benefits

BUS 6140

This course examines theoretical and practical issues of compensation and benefits including legally mandated benefits (social security, worker compensation, unemployment, health insurance, family and medical leave, etc.) as well as voluntary programs (retirement, disability, life insurance, time off, etc).

Credit Hours: 3
Interdisciplinary Studies

TRACK

Transfer Credits

When you've earned credit hours at another graduate school and transfer to Trevecca, you can rest assured that you'll be able to get the most possible mileage out of your completed classes. Your prior coursework doesn't have to align with a similar course offered by Trevecca—instead, it's applied toward a specialty track in interdisciplinary studies. This means your academic experience, no matter how varied, can be used in your degree program. Up to 12 doctoral credits can be transferred for doctoral programs or up to 9 master's credits can be transferred for master's programs and up to 6 additional hours can be evaluated to transfer into the core program. Credit Hours: 3-12
Nonprofit Leadership and Management

TRACK

Introduction to Nonprofit Leadership and Management

BUS 6240

An introduction to nonprofit organizations including issues of organizational structure, governance, finance, resource development, operations, and evaluation.

Credit Hours: 3

Raising Human and Financial Resources for Nonprofits

BUS 6250

For nonprofits to thrive, leaders and managers much recruit human and financial resources adequate to serve the purposes of the organization. Fund-raising and grant-writing will be covered as well as recruiting human resources that align with the mission and vision of the nonprofit.

Credit Hours: 3

Fiscal Administration in Nonprofits

BUS 6260

This course highlights the unique aspects of managing financial resources in a nonprofit setting. This includes topics related to nonprofit accounting, financial reporting and strategic analysis in education, healthcare, churches, ministries and humanitarian organizations.

Credit Hours: 3
Public Administration

TRACK

Public Policy

PUB 6020

This course addresses US public policy formation, process, and analysis. Emphasis is placed on examining the implications of public policy on society, public institutions, private organizations, and businesses as well as social structures, communities, families, and individuals. Students will assess their own responsibility for leading in public policy.

Credit Hours: 3

State and Local Government Structure, Law, and Practice

PUB 6040

This course examines the organization, operations, roles and responsibilities in state and local government. The focus of the course concentrates on the different governing structures between state, county and city governments and the managerial distinctions for each of these governing bodies. The content also addresses applicable administrative law and managerial practices associated with economic development, education policy, criminal justice, and social welfare.

Credit Hours: 3

Change Management and Strategic Planning for Complex Public/Nonprofit Organizations

PUB 6050

This course introduces leadership theories relevant to strategic planning and change management. This involves using strategies for innovative thinking, conflict resolution, and project implementation. Students are required to synthesize learning gained throughout the MPA program. Students will integrate scholarly theories, practical strategies, real-world experiences, and ethical and value-based principles to address a customized case study.

Credit Hours: 3
*For a complete list of courses, tracks and other relevant information, view the course catalog.
Related Programs
The Master of Science in healthcare administration focuses on leadership, service and innovation in the healthcare management field. This program equips students to become effective leaders as they learn to tackle healthcare challenges of cost, access and quality with innovative solutions, cutting-edge technology and industry best practices.

The master's in organizational leadership (MAOL) equips students to become dynamic leaders by gaining knowledge and experience that is practical, relevant and immediately beneficial in a variety of careers and industries. Students tailor this degree by choosing one of our specialized focus tracks: healthcare administration, project management, management and leadership, human resources, entrepreneurship and innovation or nonprofit leadership and management.

Trevecca's Master of Business Administration (MBA) degree equips students for an impactful professional career in a variety of industries. This versatile program allows students to choose from a 15-month accelerated option or a 22-month traditional option, and students can tailor the degree by following any of these specialty tracks: data analytics, entrepreneurship and innovation, healthcare administration, human resources, management and leadership, nonprofit leadership and management, or project management.