online
graduate
Strategic Communication (M.S.)
Trevecca's online Master of Science in strategic communication is designed with the working professional in mind. It focuses on strategy and creating leaders that effectively plan and oversee all aspects of communication. With a focus on ethical decision making and powerful storytelling, this program empowers students to become effective communication leaders who can drive meaningful impact in organizations and in society.
*Strategic Communication (M.S.) pending SACSCOC approval
This completely online degree program will equip you with the skills and knowledge needed to lead communication strategy. Through a combination of coursework, hands-on projects and real-world case studies, students will understand and apply best practices in persuasive messaging, digital media, crisis communication and media relations.
Program Benefits
Graduate with the skills you need to be a leader in communication strategy for an organization.
Continue to work and focus on your other priorities while earning your degree, taking one course at a time online with all materials delivered to you.
Learn from faculty who possess the highest degrees in their fields and have relevant and valuable industry experience.
Get hands-on, skills-based training you can immediately use to enhance your message's impact.
What to Expect
As a student in the strategic communication master's program, you will complete courses in media relations, crisis communication, leadership, digital and social media and video production, providing you with the tools necessary to plan and execute effective communication strategies.
You can expect personalized attention from your professors to help you develop skills to build the career you want. You will also be surrounded by classmates who are working professionals just like you and share your same ambition to think and work strategically in their organizations.
Why Choose Trevecca?
Founded in 1901 and a leader in online education for more than two decades, Trevecca helps students discover and pursue an individual calling by providing innovative instruction; cultivating a supportive, Christ-centered community; and establishing relationships that open doors.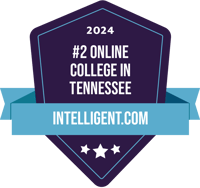 Recognized nationally and locally for academic quality, Trevecca has earned a reputation for providing the world with servant leaders, problem solvers and difference makers. Trevecca's holistic approach to education encompasses intellectual, social, emotional, physical and spiritual growth.
Course Descriptions
Get details on all the courses you'll complete as you work toward this degree at Trevecca.
Read More
Here's a look at the approximate tuition rates you could expect for this program at Trevecca, including the cost per credit hour and the total tuition expense for the full degree program. Please note that rates and fees are subject to change.
Here's a look at the approximate tuition rates you could expect for this program at Trevecca, including the cost per credit hour and the total tuition expense for the full degree program. Please note that rates and fees are subject to change.
Cost/Credit Hour

$491

Hours

30

Tuition Cost*

$14,730
*$150 Student Resource Fee assessed per course. $150 estimated book cost per course.
Career Opportunities
Graduates equipped with a Master's degree in Strategic Communications will possess a valuable skill set focused on identifying and effectively communicating compelling narratives. This expertise meets an area of need for virtually any industry, providing graduates with an attractive skillset to help them stand out from other job seekers and provide immediate value to their employers.
Possible roles include:
Director of Public Relations
Director of Development
Director of Communications
Publicist
Corporate Communications Specialist
Related Programs
The master's in organizational leadership (MAOL) equips students to become dynamic leaders by gaining knowledge and experience that is practical, relevant and immediately beneficial in a variety of careers and industries. Students tailor this degree by choosing one of our specialized focus tracks: healthcare administration, project management, management and leadership, human resources, entrepreneurship and innovation or nonprofit leadership and management.

The Bachelor of Science in organizational communication is for students interested in applying their communication skills in a business, church, government, not-for-profit agency and more. Students can strengthen their relational communication, critical thinking, problem-solving skills and develop an understanding of the issues facing organizations and members of all types.

The Bachelor of Science in multimedia journalism trains students to tell stories that matter in their communities. Trevecca's state-of-the-art technology and curriculum prepare students for journalist jobs at news stations, newspapers, magazines and online publications. The program is also a good fit for those who have interest in public relations and other media writing careers.