online or on campus
graduate
Master of Business Administration (MBA)
Trevecca's Master of Business Administration (MBA) degree equips students for an impactful professional career in a variety of industries. This versatile program allows students to choose from a 15-month accelerated option or a 20-month traditional option, and students can tailor the degree by following any of these specialty tracks: data analytics, entrepreneurship and innovation, healthcare administration, human resources, interdisciplinary studies, management and leadership, nonprofit leadership and management or project management.
Upcoming Start Dates:
On Campus:

Nashville, TN - Jan. 16, 2024

Online:

Jan. 16, 2024
Trevecca's Master of Business Administration degree is tailored to a student's specific interests based on these specialty track options:
Data analytics
Entrepreneurship and innovation
Healthcare administration
Human resources
Interdisciplinary Studies
Management and leadership
Nonprofit leadership and management
Project management
Public administration
Program Benefits
Complete your degree with the 15-month accelerated option or the 20-month traditional option.
Take one or two classes at a time with all materials delivered to you.
Complete your program with a supportive cohort of students working toward similar goals.
Enjoy the collaborative learning environments made possible by small class sizes.
Learn from faculty who possess the highest degrees in their fields and have relevant and valuable real-world experience.


What to Expect
Trevecca's Master of Business Administration gives you the competitive edge to stand out and make an impact in nearly any business field. It's a rigorous and highly-respected program at an affordable price, with no application fees or GMAT requirements. When you earn your MBA from the fastest-growing business school in Middle Tennessee, you'll encounter curriculum from accounting to marketing to global business, so you'll be ready to succeed in any business industry. Even better, you can choose from one of seven specialty tracks to focus your education. Beyond skills and knowledge, you'll reap the benefits of our MBA Professional Mentoring Program, just one of the many ways your Trevecca MBA provides the relationships and connections you need to succeed.
You can also choose how quickly you want to earn your MBA. The accelerated pace allows you to finish your degree in 15 months or less, taking two online courses at a time with no residency required. This option works well for students who aren't working full time, and you can easily transition to the traditional pace if your circumstances change.
The traditional pace allows you to earn your MBA in 20 months, taking one course at a time. With this option, you can choose to complete your degree either online or in person one night a week at our Nashville campus. This option works well for students with full-time jobs and other obligations.
Why Choose Trevecca?
Founded in 1901 and a leader in online education for more than two decades, Trevecca helps students discover and pursue an individual calling by providing innovative instruction; cultivating a supportive, Christ-centered community; and establishing relationships that open doors.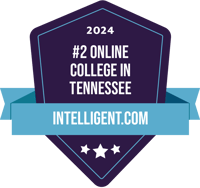 Recognized nationally and locally for academic quality, Trevecca has earned a reputation for providing the world with servant leaders, problem solvers and difference makers. Trevecca's holistic approach to education encompasses intellectual, social, emotional, physical and spiritual growth.
Consistent with our beliefs as part of a Christian university, this program explores the ways faith and business intersect. We view the business industry through a biblical lens as we aim to produce servants who lead with strong ethics, expertise and integrity.
Course Descriptions
Get details on all the courses you'll complete as you work toward this degree at Trevecca.
Read More
Here's a look at the approximate tuition rates you could expect for this program at Trevecca, including the cost per credit hour and the total tuition expense for the full degree program. Please note that rates and fees are subject to change.
Here's a look at the approximate tuition rates you could expect for this program at Trevecca, including the cost per credit hour and the total tuition expense for the full degree program. Please note that rates and fees are subject to change.
Cost/Credit Hour

$590

Hours

36

Tuition Cost*

$21,240
*$150 Student Resource Fee assessed per course. $150 estimated book cost per course.
The following are required for admission in the MBA program at Trevecca.
Possess a bachelor's degree from an institution accredited by a CHEA-recognized regional accrediting agency or the Association for Biblical Higher Education. Students who do not meet these degree requirements may be conditionally accepted in accordance with the Conditional Admission Policy.
2.75 cumulative GPA for all prior coursework
Completion of a college-level math course with a grade of C or better.
Completion of a college-level English course with a grade of C or better.
Provide a photocopy of government-issued identification (e.g., driver's license, state ID, military ID, passport). This requirement ensures that Trevecca complies with the U.S. Department of Education expectations for student verification. (This is only required for students enrolled in an online program.)
Getting Started
Complete the online application (it's free!). No GRE or GMAT scores required.
Need help applying? Read the step-by-step instructions here!
Fill out FAFSA to be considered for financial aid.
Request official transcripts from your undergraduate institution.
Submit your immunization records (online students exempted). Tennessee state law requires all colleges and universities to obtain immunization information from students. Please reference these instructions to properly submit your records.
We want to make earning your degree as easy as possible. That's why we offer two options for completing the MBA program—either face-to-face at our Nashville campus or completely online. With the accelerated online option, you'll take two classes at a time and finish in less than 15 months.
The accelerated option is ideal for those students with more time to commit to earning their master's degree. It's a fast-paced and highly intensive program.
With the traditional option, you'll take one class at a time—on campus or online—and finish in 22 months. It's perfect for students who are already working full time.
Face-to-Face
Our campus in the heart of Nashville offers a warm and inviting atmosphere. Students enjoy small class sizes and personal relationships with faculty members who serve as both professors and mentors. If you enjoy in-person learning, you can join a campus cohort, which meets for class one night a week. Trevecca's cohort model is one of the reasons the school has become one of the fastest-growing universities in Middle Tennessee. It's a highly successful experience that allows students to begin and complete their degree alongside a group of other classmates working toward similar goals.
Online
We understand life is busy and you may not have time to attend class on campus. That's why we offer our programs 100 percent online. Whether you are a working adult, a stay-at-home parent, or simply live outside of Nashville, we make it easy to earn your degree while focusing on one class at a time, anytime—24/7. And when we say the degree is entirely online, we mean it. The way our program is structured, you never have to step foot on campus. Books and materials are delivered to your front door.
With our online degree programs, you can expect the same level of quality and rigor that Trevecca has provided students since 1901. Our online students also benefit from a cohort model, where students begin and complete their degree alongside a group of other online classmates working toward similar goals.
Career Opportunities: Master of Business Administration
With a Master of Business Administration, you'll be ready to advance your career and tap into higher earning potential. This versatile degree can lead to jobs in finance, management, healthcare, human resources, analytics, consulting, entrepreneurialism or marketing. Possible roles include:
Budget or financial analyst
Chief executive officer
Healthcare administrator or manager
Human resources director
Management analyst
Nonprofit manager or executive director
Product manager
Project manager
Program analyst
Sustainability manager

Course Descriptions
Get details on all the courses you'll complete as you work toward this degree at Trevecca.
---


Cohort Schedule
View a sample schedule of the courses you will be taking when you enroll.
Foundations for Graduate Business Studies

BUS 5900

This course will cover topics needed for success in a graduate business program including critical thinking, oral and written communication, research, and analysis skills.

PREREQUISITE: The course must be passed with a C or better before any other MBA courses may be taken.

Credit Hours: 1
Introduction to Graduate Business Studies

BUS 6000

This course will introduce students to the key topics of business. Students will cover all the areas addressed in the Trevecca MBA program including: leadership, organizational behavior, statistics, economics, ethics, organizational culture, IT management, accounting, finance, and marketing. Additionally, this course will cover topics needed for success in a graduate business program including critical thinking, oral and written communication, research, and analysis skills. This course is six weeks in duration.

Credit Hours: 2
Organizational Behavior and Leadership

BUS 5013

Serves as the foundation for the program by providing a survey of key management theories and terminology. Both classical approaches and contemporary conceptualizations of management are studied. Special emphasis is placed on leadership, motivation, culture, team building, and organizational communication.

Credit Hours: 3
Accounting and Finance for Managers

BUS 6015

Students are introduced to basic concepts of financial and managerial accounting and business finance. The first half of the course focuses on accounting, while the second portion covers finance. Accrual accounting, the accounting equation and the financial statements required by generally accepted accounting principles comprise the financial accounting portion. Managerial accounting topics include manufacturing/product costs such as direct labor, direct material and overhead as well as fixed and variable costs. Business finance includes an introduction to financial statement ratio analysis, time value of money concepts and basic capital budgeting techniques.

Credit Hours: 3
Global and Economic Environment

ECO 5023

Familiarizes students with the economic forces, institutions, and policies that govern the environment in which business operates. Changes in both the national and global economy are explored from managerial, market and financial perspectives. Topics include opportunity cost, demand and supply, industrial organization, antitrust, deregulation, fiscal and monetary policies, trade policies, and exchange rates.

Credit Hours: 3
IT Strategy in Business

ITI 5700

This course focuses on the many managerial and technical problems confronting the management of information technology (IT) resources. It is designed to equip the manager with an understanding of the strategic, tactical, and operational planning of an information technology organization. It provides an introduction to managing IT as a resource that creates business value. Using cases and research, students will discover how to determine what comprises a good IT investment portfolio. Students will also be introduced to a variety of IT governance structures and will focus on the important components to be considered when determining how one will govern an organization's information technology needs and resources. Key components to be considered include alignment of IT with the business, responsibility and accountability in the use of resources, consideration of risk and business continuance, and organizational compliance and performance.

Credit Hours: 3
Business Analytics

BUS 6073

Provides participants with tools and techniques to perform data analysis and hypothesis testing in order to make data-based management decisions. Data collected from students' organizations is used throughout this course to answer practical, "real-world" research questions. Topics include basic statistics, control charts, one-sided mean tests, two-sided mean tests, variance comparison, correlation analysis, and introduction to experimental design.

Credit Hours: 3
Marketing Management

MKT 5093

Focuses on the importance of modern organizations being market driven and globally competitive. It examines the role of the marketing function and fundamentals, such as market segmentation, targeting, product life cycle, new product planning, distribution strategies, pricing, promotion, forecasting, market analysis, and competitor analysis. Students conduct marketing audits of actual organizations.

Credit Hours: 3
Managerial Accounting

ACT 6203

A review of managerial accounting concepts and techniques used by managers in planning, performance evaluation, and decision-making. Topics include, but are not limited to, the following: classification of costs, determining costs of products, the study of cost behavior and its application in making business decisions, introduction to capital budgeting, operating budgets, standard costing, and the use of management accounting in evaluating business performance.

Credit Hours: 3
Strategic Finance

FIN 6213

Integrates many of the financial concepts that managers need to understand. These concepts include capital budgeting, break-even analysis, working capital management, financial instrument valuation, cost of capital, and the risk and return trade-off. Emphasis will be on the application of concepts and techniques in the analysis of cases.

Credit Hours: 3
Choose a Track
Introduction to Data Analytics

BUS 6150

This course will expose students to the data analytic practices executed in the business world. Students will explore such key areas as analytical processes; how data is created, stored, and accessed; how organizations work with data; and how to create environments in which analytics can flourish. This course will provide students with a strong foundation in all the areas that support analytics and will help students to better position themselves for success within their organizations.

Credit Hours: 3

Processing Data for Decision-Making

BUS 6160

In the face of an enormous amount of data gathered by businesses and organizations, business leaders struggle to gain information to help guide their decision making. In this course, students will extend and deepen their understanding and use of data analytics techniques (data mining, predictive analytics, and machine learning algorithms) to find patterns of relationships between data elements in big and noisy data sets. Students will learn how to help the data 'talk and tell a story' leading decision makers to an enhanced understanding of the data along with action oriented insight.

Credit Hours: 3

Leading Data Analytics Projects

BUS 6170

This course will expose students to the key components of operationalizing business intelligence and data analytics for the purpose of improved decision making and quality improvement within an organization. Specifically, students will learn how to take on the role of a business intelligence consultant and apply data analytics techniques to inform business decision making within a business context.

Credit Hours: 3
Entrepreneurship and Innovation

TRACK

Entrepreneurship and Innovation

BUS 6210

An introduction to the entrepreneurial mindset, intrapreneurship, and the different types of innovation. Includes such topics as developing entrepreneurial thinking in a corporate setting, managing entrepreneurial ventures within a larger corporate structure, the difference between sustaining and disruptive innovations, and developing processes for stimulating creative solutions to business challenges.

Credit Hours: 3

New Venture Creation

BUS 6220

Provides processes and tools for developing and evaluating new business ideas including new venture ideation, business planning, financial forecasting, competitive analysis, target market identification, and basic marketing strategies. As part of the course, students will develop a modified business plan around a business idea of their choosing.

Credit Hours: 3

Small Business Management

BUS 6230

This course highlights the unique aspects of owning and managing a small business, particularly in the areas of marketing, finance, accounting, human resources, and strategic planning. Includes an introduction to various software packages and third party resources to help the small business owner in these areas.

Credit Hours: 3
Healthcare Administration (Master's Track)

TRACK

Legal and Regulatory Issues in Healthcare

HLT 6200

Healthcare delivery has been influenced by the legal issues surrounding the delivery, security, and research associated with the patient / provider relationship. The legal influences on the corporate healthcare environment will be presented. Discussions of the influences on the delivery process and policy will be reviewed, including, but not limited to, the Emergency Medical Treatment and Active Labor Act (EMTALA), Health Insurance Portability and Accountability Act of 1996 (HIPAA), and the Sarbanes-Oxley Act of 2002 (SOX).

Credit Hours: 3

Quality Healthcare Management

HLT 6400

Outcome-based healthcare delivery and case management have been topics of discussion for some time, and the influence on delivery and reimbursement will continue to impact the healthcare environment. Topics include the quality of care and the influencers, such as staff shortages, educational shortcomings and technology velocity, and their influence on healthcare delivery. Patient safety and patient satisfaction will be presented through current data on the topic and the results of quality initiatives such as the Healthcare-focused Baldrige award and audit process. The influences of the organizational efficiencies on healthcare delivery and the opposing healthcare delivery process on organizational efficiencies will be reviewed and discussed.

Credit Hours: 3

Healthcare Strategy

HLT 6600

Healthcare delivery in the U.S. has been influenced and changed significantly through the legislative process at the federal, state and local levels. These changes have significantly altered the strategic planning of healthcare delivery. This course will present and discuss the strategies available to address the changing landscape of healthcare delivery through the use and study of healthcare issues and how they will influence the future of healthcare delivery. Case studies will be a major portion of this course to determine how others have approached the policies in the past and how they have been impacted by the choices made.

Credit Hours: 3
Human Resources Management

TRACK

Strategic Human Resource Management

BUS 6110

This course analyzes the strategic role of the human resource management function. The following topics will be examined: the environment of HR, job analysis, HR planning, labor relations, and health and safety considerations.

Credit Hours: 3

Staffing and Development

BUS 6130

This course analyzes the steps necessary for recruiting and selecting the employees needed to effectively execute an organization's strategy. Topics related to successful performance appraisal, training, and development are also explored.

Credit Hours: 3

Compensation and Benefits

BUS 6140

This course examines theoretical and practical issues of compensation and benefits including legally mandated benefits (social security, worker compensation, unemployment, health insurance, family and medical leave, etc.) as well as voluntary programs (retirement, disability, life insurance, time off, etc).

Credit Hours: 3
Interdisciplinary Studies

TRACK

Transfer Credits

When you've earned credit hours at another graduate school and transfer to Trevecca, you can rest assured that you'll be able to get the most possible mileage out of your completed classes. Your prior coursework doesn't have to align with a similar course offered by Trevecca—instead, it's applied toward a specialty track in interdisciplinary studies. This means your academic experience, no matter how varied, can be used in your degree program. Up to 12 doctoral credits can be transferred for doctoral programs or up to 9 master's credits can be transferred for master's programs and up to 6 additional hours can be evaluated to transfer into the core program. Credit Hours: 3-12
Management and Leadership

TRACK

The Legal Environment of Business

BUS 6223

Provides fundamental knowledge of legal concepts and principles important to business decision-making. Topics include the legal system, torts and product liability, contracts, agency, forms of business organization, employment law, and government regulation.

Credit Hours: 3

Leadership and Strategic Planning for Servant Leaders

BUS 6200

Surveys models and best practices for organizational strategic planning, including leaders' roles in the planning process and in implementing the plan at various operational levels. Various methods for analyzing and solving problems, as well as decision-making strategies, are examined for utilization as change in organizations' operations becomes necessary. Using the servant-leadership model, learners will discern how to serve others while staying focused on achieving results in line with the organization's values and integrity.

Credit Hours: 3

Human Resource Development and Management

BUS 6100

Analyzes the strategic role of the human resource function in relation to the company's overall objectives. The focus is how the company builds and maintains a work environment conducive to business performance excellence while enabling employees to develop and utilize their full potential. Key topics include employment law, the labor market, human resource planning and costing, HRIS, workforce diversity and EEOC, union/management and compensation systems, health/safety/security, employee rights and discipline, training and development.

Credit Hours: 3
Nonprofit Leadership and Management

TRACK

Introduction to Nonprofit Leadership and Management

BUS 6240

An introduction to nonprofit organizations including issues of organizational structure, governance, finance, resource development, operations, and evaluation.

Credit Hours: 3

Raising Human and Financial Resources for Nonprofits

BUS 6250

For nonprofits to thrive, leaders and managers much recruit human and financial resources adequate to serve the purposes of the organization. Fund-raising and grant-writing will be covered as well as recruiting human resources that align with the mission and vision of the nonprofit.

Credit Hours: 3

Fiscal Administration in Nonprofits

BUS 6260

This course highlights the unique aspects of managing financial resources in a nonprofit setting. This includes topics related to nonprofit accounting, financial reporting and strategic analysis in education, healthcare, churches, ministries and humanitarian organizations.

Credit Hours: 3
Introduction to Project and Program Management

PMI 6000

Development of project scope, work breakdown structures, project planning and project budgets will be discussed and presented. Project Management tools and techniques will also be introduced to support the project development process. The Project Manager must maintain a knowledge of the current systems and solutions available to ensure successful project/product delivery. In addition to the waterfall techniques, the tools and processes that support Agile, Lean and Six Sigma will be reviewed and presented. Detailed discussions regarding the benefits and limitations of each technique and the supporting tools will be of value to the participant when presented with making choices regarding the selection, development and delivery of projects.

Credit Hours: 3

Project Schedule and Risk Management

PMI 6200

The development of the sequencing and timing of project components and the risks associated at every point within the project must be understood and addressed. Recognition of the risk and the influence of the costs associated with risk, the scope challenges presented by the risk, and the schedule complexity that adds to and is influenced by risk must be understood by the successful Project Manager. Quantitative and qualitative techniques for risk management are components of Project Management, but the ability to recognize the threat is perhaps more critical. Threats can take the form of human, operational, procedural and technical threats or they may be political in nature. In any case, addressing threats and risks associated with these threats must be a tool in the Project Management arsenal.

Credit Hours: 3

Cost, Contract, and Procurement Management

PMI 6400

Many Project Managers are confused or sidetracked by the legalities of the cost management issues when utilizing contract or outsourced providers for portions of project delivery. The procurement process is often subjugated to the purchasing group(s) within the organization. The responsibility for the project cannot, however, be transferred to others. Therefore, the process must be understood and managed by the successful Project Manager. Most projects have some contract and procurement component that will influence the overall success of the project. With competitive bidding, technology advancements, and federal and state legal issues that influence the process of procurement, it is important that the Project Manager be aware of and knowledgeable in this aspect of the project process.

Credit Hours: 3
Public Administration

TRACK

Public Policy

PUB 6020

This course addresses US public policy formation, process, and analysis. Emphasis is placed on examining the implications of public policy on society, public institutions, private organizations, and businesses as well as social structures, communities, families, and individuals. Students will assess their own responsibility for leading in public policy.

Credit Hours: 3

State and Local Government Structure, Law, and Practice

PUB 6040

This course examines the organization, operations, roles and responsibilities in state and local government. The focus of the course concentrates on the different governing structures between state, county and city governments and the managerial distinctions for each of these governing bodies. The content also addresses applicable administrative law and managerial practices associated with economic development, education policy, criminal justice, and social welfare.

Credit Hours: 3

Change Management and Strategic Planning for Complex Public/Nonprofit Organizations

PUB 6050

This course introduces leadership theories relevant to strategic planning and change management. This involves using strategies for innovative thinking, conflict resolution, and project implementation. Students are required to synthesize learning gained throughout the MPA program. Students will integrate scholarly theories, practical strategies, real-world experiences, and ethical and value-based principles to address a customized case study.

Credit Hours: 3
*For a complete list of courses, tracks and other relevant information, view the program's course catalog.
Related Programs
Accelerate your career in as few as 28 weeks with Trevecca's Micro MBA, a master's level business certificate. The Micro MBA is a versatile program consisting of 12 hours of the most popular and valuable MBA content, providing relevant, practical knowledge that you can put to use immediately in a variety of fields. Plus, all 12 credit hours are completely transferable toward a full MBA degree at Trevecca.

The master's in organizational leadership (MAOL) equips students to become dynamic leaders by gaining knowledge and experience that is practical, relevant and immediately beneficial in a variety of careers and industries. Students tailor this degree by choosing one of our specialized focus tracks: healthcare administration, project management, management and leadership, human resources, entrepreneurship and innovation or nonprofit leadership and management.